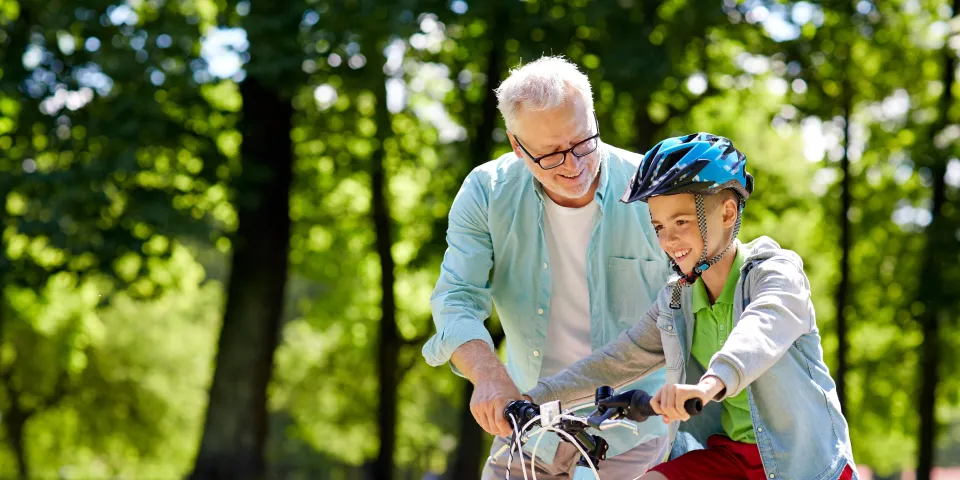 Medicare Advantage enrollment grew by 8% last year, indicating there is significant potential to develop a growing business in this arena. Market share comes primarily from three segments of the population:
Many plans are capturing market share from traditional Medicare, which doesn't offer the dental and vision benefits new retirees may expect. 
Between now and 2030, close to 10,000 Baby Boomers will turn 65 each day. Whether they're part of the Great Resignation or business owners deciding to sell and retire, they make up a large population that's ripe for Medicare Advantage. As they convert from employer-sponsored plans, they're still interested in dental, vision and other benefits.
Nearly half (46%) of all Medicare beneficiaries are enrolled in Medicare Advantage – that's nearly 30 million consumers – and this group isn't shy about switching to a more attractive plan. 
Insurers have a huge opportunity to launch or expand their business with a competitive Medicare Advantage plan.  
3 Strategies for Success with Medicare Advantage Plans
Launching and managing a Medicare Advantage plan that is competitive, profitable and that holds members' loyalty can be a challenge. Here are three strategies to help enhance your success:
Offer the plans consumers want. This sounds obvious, but fine-tuning your plan's benefit offering for each market is a key driver of success.  For instance, most plans offer standard preventive dental and vision care, but there is a lot of variation by market in terms of benefits for comprehensive care. Understanding what is currently available in your market and what consumers expect will help you tailor your plan to the right mix and level of comprehensive benefits. In addition, profitable plans aim to find the level of benefit offering that is most attractive to a majority of the market – no less and no more.
Other opportunities to tailor your plan:
for snowbirds – members who split their time between two residences, often in different states 
enhanced preventive benefits – in the last few years, the number of plans offering enhanced preventive benefits has increased to 55%. 
Working with an experienced specialty benefits partner that offers powerful technology will allow you to be nimble with your Medicare Advantage plan offerings. SKYGEN's Enterprise System platform enables insurers to have a wide range of Medicare Advantage plans to fit local markets, all automated and easily configurable by the insurer. With SKYGEN, you can test specific benefits in order to offer the most competitive plans. 
Keep costs low to drive greater profitability. Be sure you understand how modern specialty benefits technology allows you to optimize your program for both member satisfaction and profitability with:
Automation of aspects of plans that change frequently, such as compliance with regulation changes, and annual fee schedule and premium changes. Also look for automation of duals benefit coordination and processing. SKYGEN's platform enables providers to submit a single claim or authorization to Medicare, and automatically creates the Medicaid claim within 24 hours.
Analytics that help identify opportunities for substantial savings through improvements in plan design, reimbursement strategies and network performance. SKYGEN's sophisticated analytics and expert advice can help insurers reduce costs by up to 30%.
Mobile apps for members and portals that put control in the hands of members and providers, creating the satisfaction of self-service. One SKYGEN client reduced calls into its contact center by 20%-30% with SKYGEN's member and provider portals. 
Keep your brokers happy. One in three beneficiaries uses a broker to enroll in a traditional Medicare or Medicare Advantage plan. Cultivate your broker relationships by working with a specialty benefits provider that offers a broker portal. SKYGEN's broker portal gives brokers access to real-time account information and tools that help them connect more effectively with their clients.
Stand Out in the Medicare Advantage Market
A recent report noted that the percentage of seniors who switched their Medicare Advantage plan in the last enrollment period was the highest in seven years. That's all the more reason to make sure your plan meets members' expectations in the markets you serve. If you're looking to launch or enhance your Medicare Advantage plan, SKYGEN can help you be competitive and profitable. We have the experience to understand complexity and innovation in Medicare Advantage plans, and the technology to help you stand out in the market.
To learn more, download our ebook, Maximizing the Medicare Advantage Dental and Vision Opportunity. You can also speak with our experts or request a demo - get in touch with us today.