Transforming the dental industry with a platform built to connect all dental stakeholders in one place to solve problems and change how dental business gets done.
 
---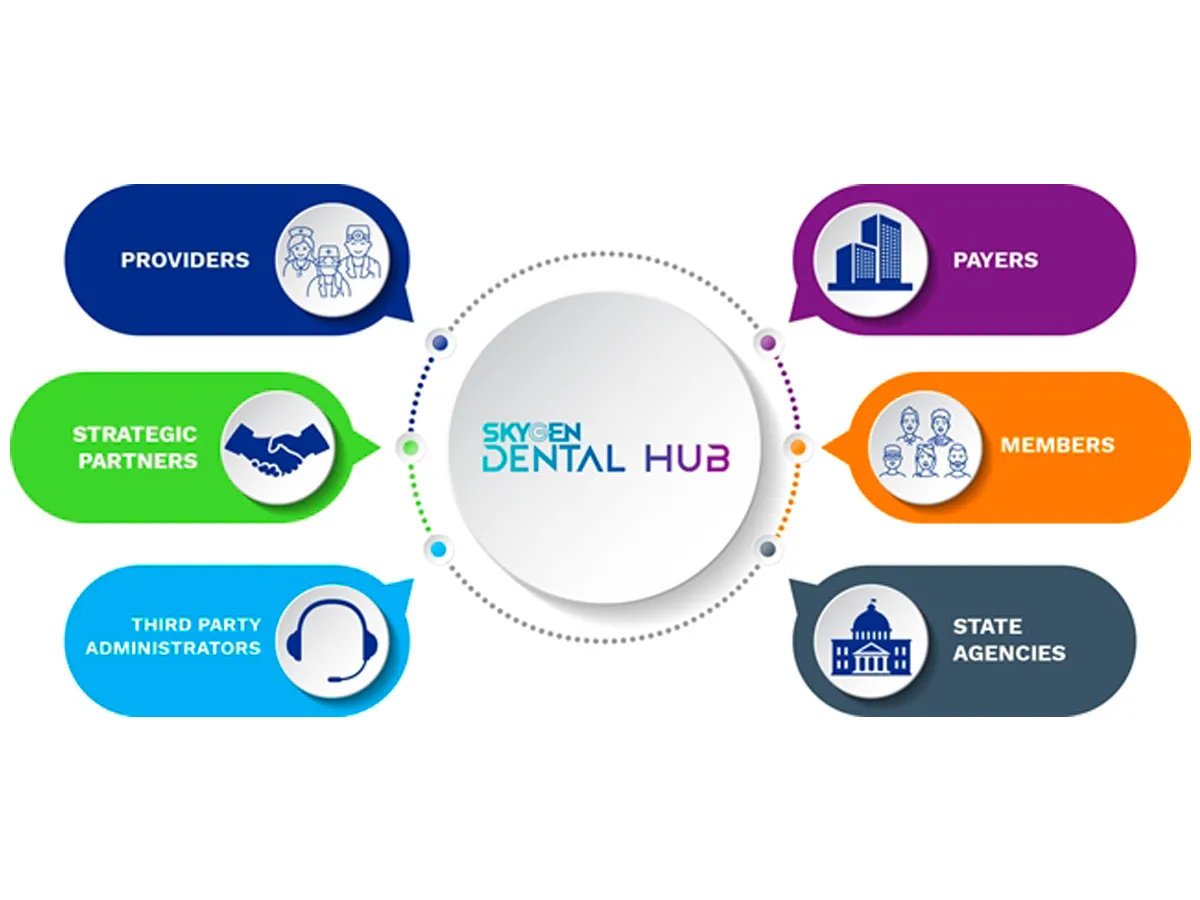 Bringing Dental Stakeholders Together
SKYGEN continues to innovate new dental solutions with the 2022 launch of the SKYGEN Dental Hub™. The Dental Hub modernizes and streamlines dental business interactions, making them faster and easier.  It dramatically reduces costs and improves experiences for essential dental benefit administration functions.
SKYGEN Dental Hub For Payers
With the Dental Hub, payers reduce costs and improve the experiences of their members, their providers and their partners.
Instant provider networks
Accurate practice information
Learn more about SKYGEN Dental Hub for payers.
---
SKYGEN Dental Hub for Providers
The Dental Hub enables dental practices to reduce costs and improve patient experiences by streamlining interactions with multiple insurers through a single point of access.
One-and-done provider directory information
Find and enter into contracts in a few clicks
Complete credentialing in seconds
Improve revenue cycle management with instant EOBs
In addition, the Dental Hub gives you all the tools you would expect to find in an industry-leading provider web portal, including patient verification and single-dashboard claims and authorization management. Interact with multiple insurers through our enhanced web portal to improve productivity and connectivity.
Yes, I'd like information on joining the Dental Hub