SKYGEN's credentialing service makes building and maintaining provider networks more cost effective, convenient, and less of a burden for both payers and providers. Our "one and done" approach brings the entire provider credentialing process into the digital age, reducing payers' cost for credentialing to less than $5 per provider.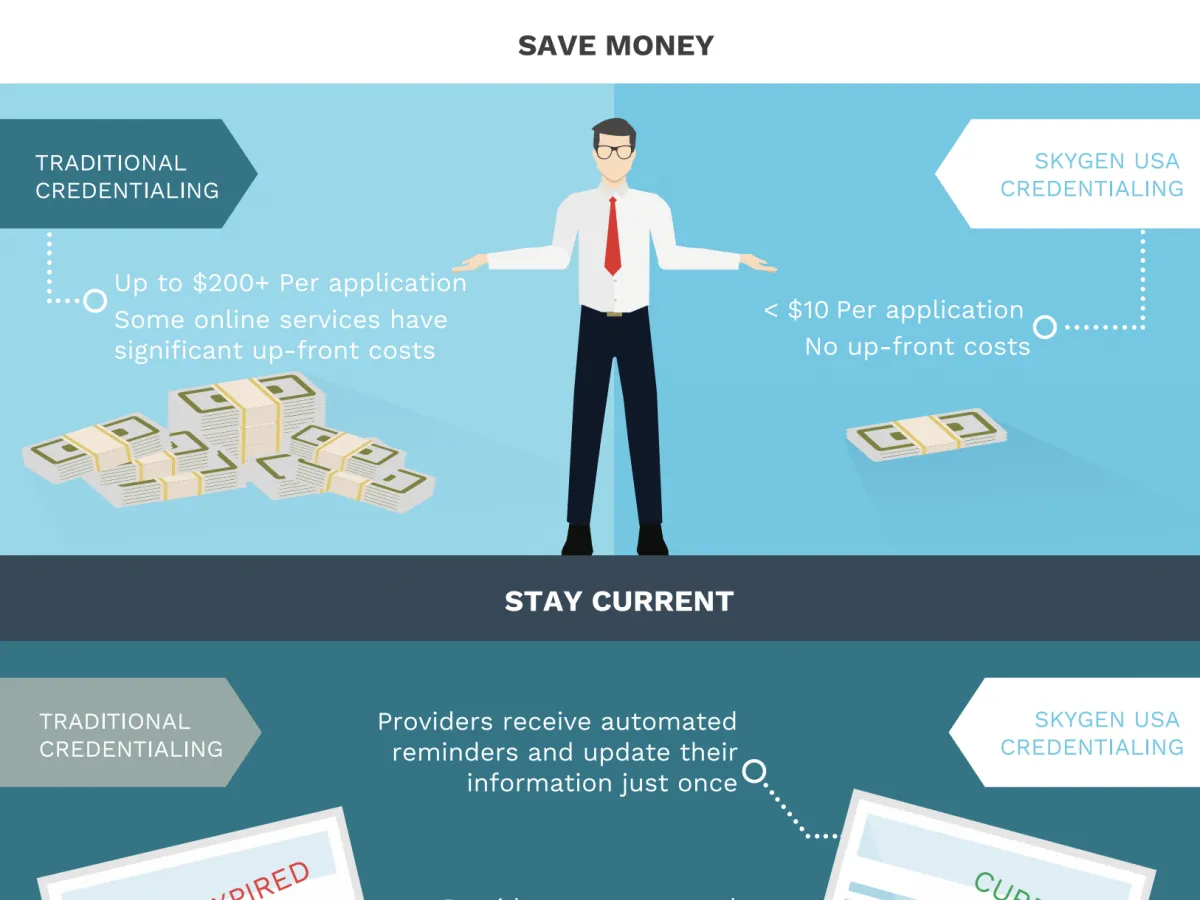 SKYGEN Credentialing
Our web-based credentialing system gives payers on-demand access to the information they need to build provider networks quickly and efficiently. The faster credentialing process means providers can see patients sooner, patients have more choices and administrative costs are lower. 
SKYGEN is able to process a credentialing application in five-to-10 minutes, shortening the overall credentialing process to approximately 14 days. Dentists, optometrists and other providers can enter their credentialing information a single time, then store and manage it online. SKYGEN also offers primary source verification services and ongoing monitoring practices.