Everyone wins when you improve access to high-quality, appropriate dental care, increase patient satisfaction and reduce healthcare costs. Payers, providers, patients, employer groups and state partners all benefit from high-quality, appropriate and effective care at lower costs.
 
---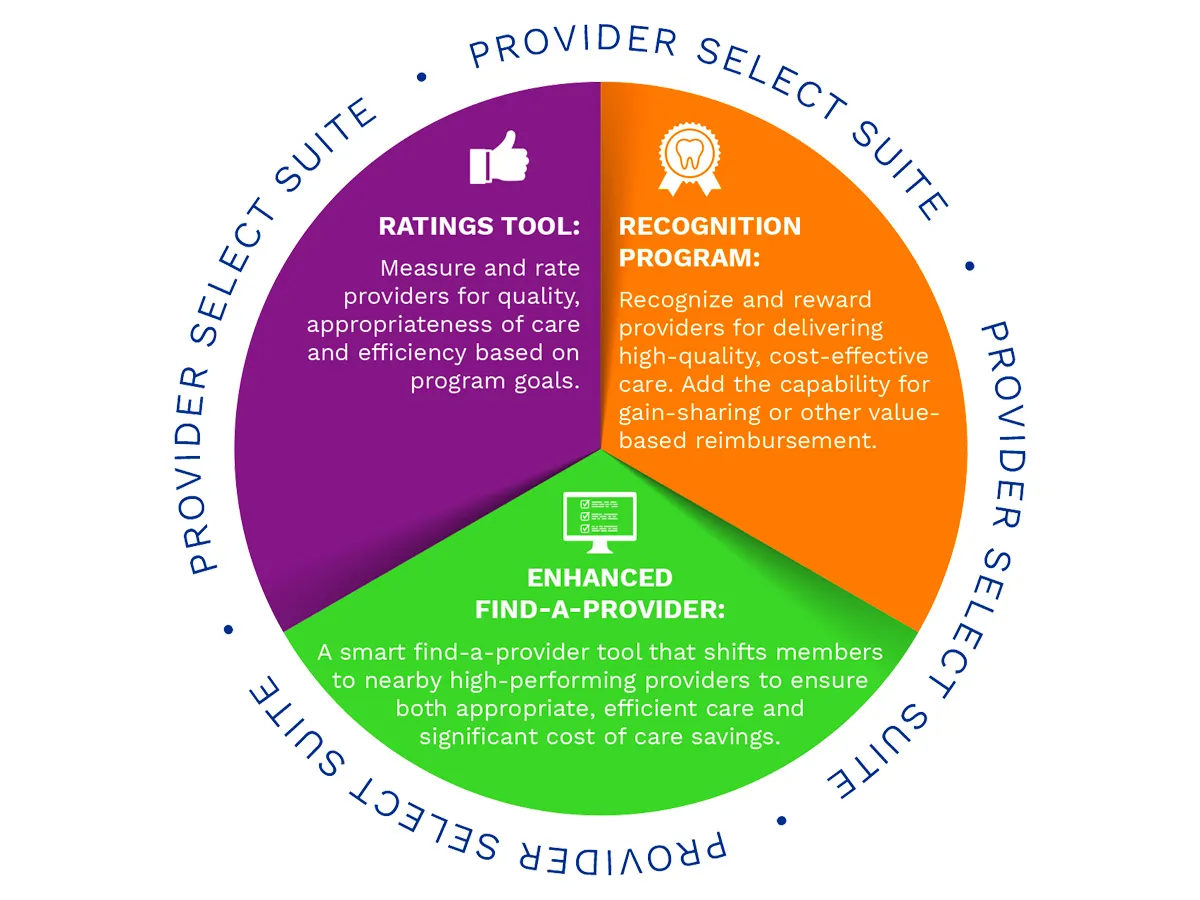 Using Analytics to Improve Program Performance
The Provider Select Suite of solutions help payers identify and drive high-quality, appropriate care, recognize and reward high-performing providers, and direct members to high-performing providers. With these solutions, payers can better manage the cost of care and increase patient and provider satisfaction. The three Provider Select solutions are available individually and as the SKYGEN Provider Select Suite.
Ratings Tool: measure and rate providers for quality, appropriateness of care and efficiency based on program goals.
Recognition program: recognize and reward providers for delivering high-quality, cost-effective care. add the capability for gain-sharing or other value-based reimbursement.
Enhanced Find-A-Provider: a smarter tool that shifts members to nearby high-performing providers to ensure both appropriate, efficient care and significant PMPM savings.
Rate, Reward, Refer: Provider Select Suite
DOWNLOAD NOW: Learn how the Provider Select Suite helps improve access to high-quality, appropriate dental care, increase member satisfaction and reduce healthcare costs.

Download