Welcome to the WINTER 2023 Client Newsletter
This newsletter is designed to keep you informed about SKYGEN's business, events, best practices, as well as important industry news.
---
Powering Digital Engagement with Dental and Vision Portals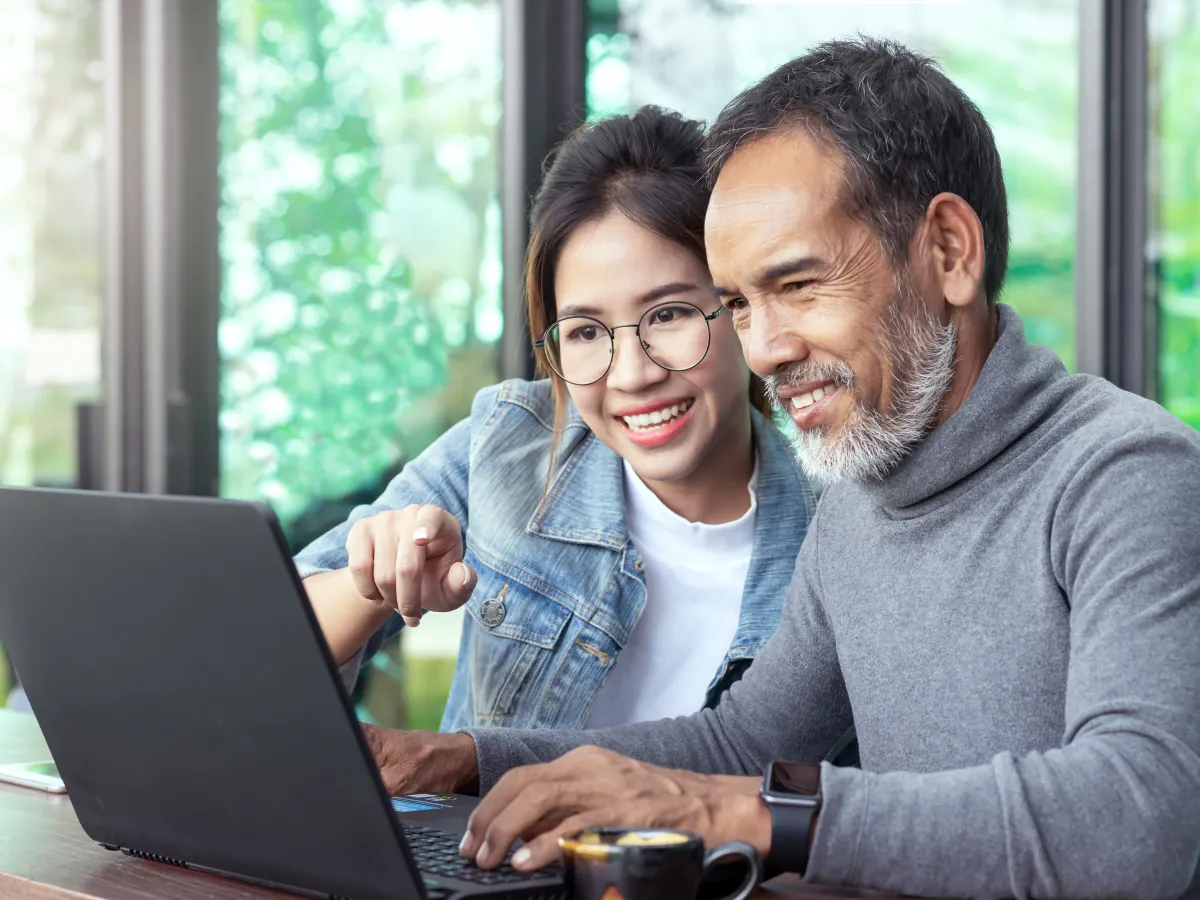 Are consumers choosing to engage with companies based on their products and services, or the experience they offer? The answer may surprise you. According to recent research with 13,000 consumers, 88% of people say the experience a company provides is as important as its product or services.1 In separate research, 88% of consumers now expect companies to have an online self-service portal.2 If you think this trend in digital consumer engagement hasn't spilled over into dental and vision benefits, it's time to reconsider. 
Online experiences are becoming the norm in the age of digital healthcare, but members expect more than simple communication. They're ready for a digital relationship. They want to manage their benefits 24/7 from any device, and when they run into a question, they want to try helping themselves first. They like the personalization of digital. The preference for self-service is creating a pivot point for insurers: Make the leap to digital relationships or risk losing customer engagement, satisfaction and long-term loyalty. 
Dental/Vision Portals Bring Stakeholders Closer
Fortunately, online self-service has advantages for dental and vision insurers and their constituent groups of members, providers, groups and brokers. Self-service through dental and vision benefit plan portals enable constituents to get answers 24/7 and to manage tasks and transactions with speed, efficiency and
convenience. For insurers, dental and vision benefit plan portals transform operations to digital workflows and real-time transactions, increasing efficiency and significantly reducing costs, particularly contact center costs. As part of your digital engagement strategy, portals can also increase constituent satisfaction, and lead to expanded relationships.
SKYGEN Portals: Built for specialty benefit constituents by people who understand the specialty benefits business.
Offer Individual Consumers End-to-End Digital Engagement
Insurers are responding to consumer preference in the growing market for individual dental and vision plans with the SKYGEN Individual Enrollment Portal. Available on mobile, laptop, desktop and tablet devices, the portal creates a simple, guided shopping experience for purchasing and enrolling individuals and families in a dental and/or vision insurance plan. Individuals can quickly, easily and securely manage product selection and transactions with self-service tools. 
SKYGEN Individual Enrollment Portal
Once enrolled, members have access to SKYGEN's Member Portal for self-service benefits, open enrollment renewals, adding or dropping dependents, and managing billing information and payments. They can easily manage their dental benefits on their smartphone with SKYGEN's Member Mobile App, too. It's digital self-service from shopping to purchase to benefit plan utilization on the device of their choice in real time – exactly the kind of online engagement they're looking for.
Find Out More
Want to know more about powering up your digital engagement strategy with dental and vision portals? Download our latest ebook. In it you'll find more on the provider and administrator experiences with benefit plan portals, and how SKYGEN's portals enable you to accelerate your digital strategy. 
CORRECTIVE ACTION PLAN (CAP) PROCESS UPDATE
We are pleased to implement enhancements to our Corrective Action Plan (CAP) process for all SKYGEN clients. Effective 1/1/23, the updated process will improve the facilitation of stakeholders while identifying the root cause of the issue, overall impact, and finding a permanent solution to be implemented throughout the organization.
We believe the enhanced process will result in increased collaborative communication with our valued clients driving timely resolutions. By taking immediate action upon receipt and thoroughly investigating each issue broadly, we can apply the corrections across the enterprise and prevent issues from occurring in the future. 
Please feel free to reach out to your Client Experience contact with any questions or additional information.
 
WHAT'S IN STORE FOR 2023? 
Predictions for the Evolving Dental and Vision Markets
The specialty benefits industry continues to evolve, taking into account the emergence of new technologies, market fluctuations, and higher consumer expectations. We've outlined how we believe the industry will continue to evolve - and what this means for payers, providers, and patients.
SKYGEN MARKET INSIGHTS NEWSLETTER
Each week we deliver news, current events, legislative actions and industry research to help you effectively care for your members.
If you would like to be on the list to receive the newsletter each week, please email marketing@skygenusa.com. 
Why Does SKYGEN Maintain HITRUST CSF® Certification
About a year ago, we announced our Enterprise System Software as a Service (SaaS) Benefit Administration solution had again earned Certified status in accordance with HITRUST CSF certification criteria. SKYGEN's certification is at HITRUST's highest level and is intended for large enterprises. The two-year certification is renewable after one year.
For years we've continued to maintain certification with HITRUST's globally recognized standards because it's evidence that we walk alongside our dental and vision clients in keeping members' personally identifiable information (PII) and protected health information (PHI) private and secure.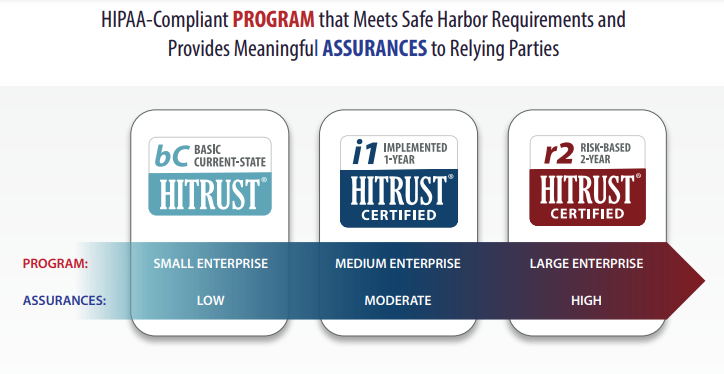 What is HITRUST Certification?
HITRUST develops and gives businesses access to data security and privacy management frameworks that are widely adopted worldwide. To establish these frameworks, HITRUST uses nationally and internationally accepted security and privacy-related regulations, standards, and frameworks such as ISO, PCI, COBIT, HIPAA, HITECH, and NIST. The aim is twofold: to help businesses be prepared for existing and emerging security and privacy risks and regulations, and to validate their readiness through certification. The HITRUST CSF can be downloaded at no charge. 
HITRUST's onsite assessment of the organization's data protection includes interviewing key employees, reviewing processes, and testing and scanning for vulnerability. The entire certification process can take up a to a year to complete. Businesses must pursue recertification annually, even if they earn the two-year certification. HITRUST has different levels of certification for companies in various sectors and of different sizes.
Security is at the Heart of SKYGEN's Culture
HITRUST CSF Certification is an essential component of our approach to security. In fact, SKYGEN security controls are based on the HITRUST CSF because it ensures we remain at the forefront of industry best practices for information risk management and compliance. We utilize HITRUST controls for security enterprise-wide, from physical security and environmental security to security policy and risk management to communications and operations management. 
Our multipronged approach for the security of our systems in our data centers and our secure development processes also includes best practices for compliance with and enforcement of security requirements, internal and external measurement, and regular review and revision. 
Taken all together, it means security is central to everything we do at SKYGEN – it's never an afterthought. Our dental and vision clients, their members, providers and brokers can be certain that whether they're using our SaaS solution, one of our self-service digital portals, our Member Mobile app, or we're handling dental or vision plan administration for them, we're operating according to the highest standards of data protection. 
Personal healthcare information is among the most sensitive types of data in the world. Our transparency, our multipronged approach and our ongoing dedication to HITRUST CSF Certification are vital in maintaining the trust our clients have in us, and the trust their members have in them.
 
Mike Gardipee, Director of Software Development, describes SKYGEN's multipronged approach to security in this short video. Watch now.