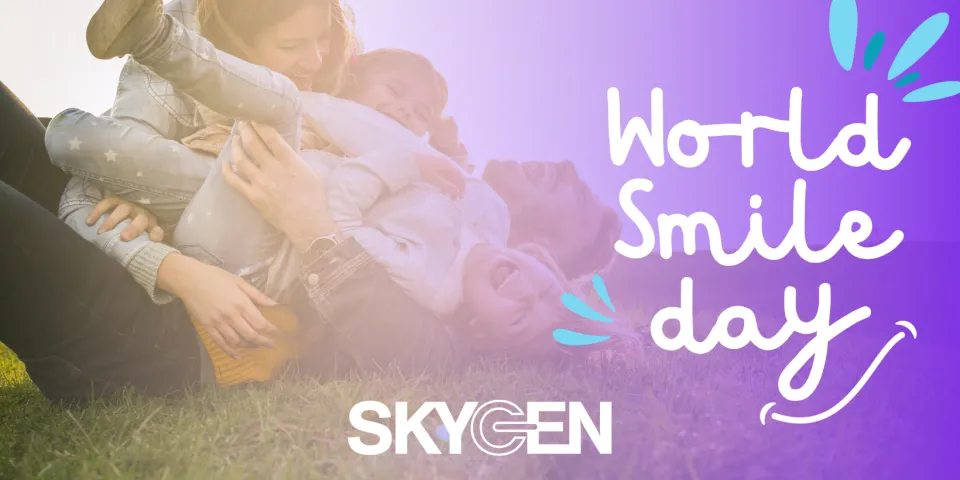 Good dental care is something to smile about, literally.  Good oral health is essential to overall health, plus a great smile is something people are proud to share. Smiling is contagious (in only the best way!)
SKYGEN helps payers and MCO put smiles on their members' faces every day with good dental care and positive patient/member experiences. We're also helping local organizations in the U.S. and Tanzania reach out into their communities with access to quality dental care.
TeamSmile Brightens Kids' Days in More Ways Than One
TeamSmile is a national organization that provides children in need with a life-changing dental experience through the power of sports. Kids get free dental care and oral health education and tools in a pro sports venue. How amazing is it for these kids to have a day of fun (and healthcare) dedicated just to them? And who can resist a grinning selfie with one of the Brewer's Racing Sausages or Swoop, the Eagles mascot? 
Key to TeamSmile's approach is making the experience fun, so any nerves about having a dental check-up or dental treatments quickly diminish. Also key: Setting these young patients up for ongoing oral health success by connecting them with dental homes, and by engaging them in taking control of their own healthy smile. A TeamSmile day has kids beaming!
In our first year of partnership, we've helped TeamSmile hold dental programs with the Milwaukee Brewers, Philadelphia Eagles and Cincinnati Bengals. Still to come in Q4 we're supporting TeamSmile programs with the Kansas City Chiefs and Atlanta Falcons. We hope to help serve more than 5,000 children across the country in 2023.
Learn more about how TeamSmile makes such an amazing impact in this interview with TeamSmile's Executive Director John McCarthy and Director of Information Gwendolyn Gonzalez.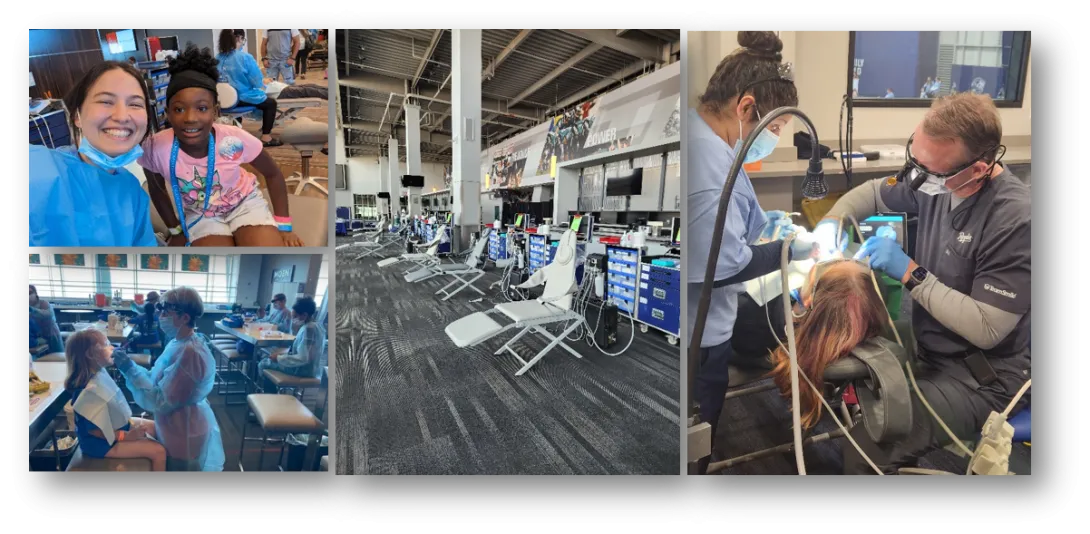 SKYGEN International Foundation Helps Ramp Up Dental Care in Tanzania 
Five years ago, the SKYGEN International Foundation kicked off its charter project by bringing free vision care and prescription eyeglasses to people of all ages in Tanzania. Along the way, the Foundation's team realized there's also an unmet need for oral care in the region. As with its vision care initiative, SKYGEN International Foundation is taking a collaborative approach.
Through a collaborative effort with Miracle Corners-Tanzania and local dental schools, SKYGEN International Foundation is helping to quickly build up the country's pool of oral health ambassadors. Recent dental therapy graduates can apply for the six-month fellowship, and several are accepted for each cohort. Dental therapists provide routine dental prevention and restoration care, and during the fellowship, they also receive training to be oral health ambassadors. 
The goal of the first cohort in March 2023 was to reach 30,000 residents in the Arusha, Mwanza, Tabora and Mbeya regions of Tanzania. They greatly exceeded expectations:
Reached nearly 50,000 people, including visits to 78 schools
Screened nearly 11,500 people and distributed the same number of toothbrushes and toothpaste
Treated nearly 5,000 cavities and referred about 8,500 for treatments
With the program's success, local government support for it has grown. Cohort 2 began in September 2023 with 20 fellows and a goal to reach 100,000 community members in nine regions. Colgate has donated 97,500 toothbrushes/paste for distribution.
On World Smile Day 2023, SKYGEN and SKYGEN International Foundation are grateful to be working with heroic partners to help stretch smiles around the world!