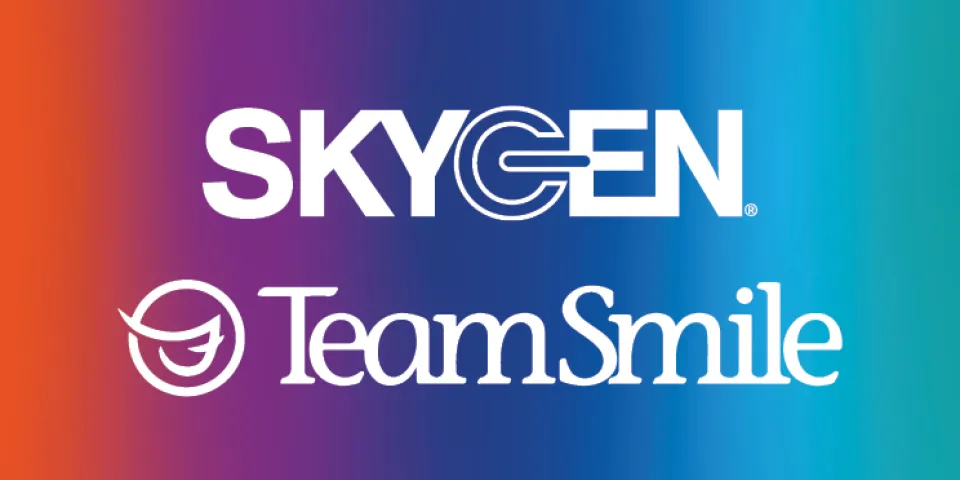 On June 27, 2023 we launched our partnership with TeamSmile, a national organization that provides children in need with a life-changing dental experience through the power of sports. TeamSmile brings together children's organizations, oral health professionals, and the surrounding communities at day-long events held in pro sports venues. Kids get free dental care and oral health education and tools in what could only be described as a dental party! 
About 230 second graders in Milwaukee-area Boys & Girls Clubs came to American Family Field to dance with the DJ, takes selfies with the Brewer's Famous Racing Sausages, and have their teeth cared for. SKYGEN is supporting similar TeamSmile events with the Philadelphia Eagles, Cincinnati Bengals, Kansas City Chiefs this year. A 2023 event in Atlanta is also in the works. TeamSmile's Executive Director John McCarthy, and Director of Information Gwendolyn Gonzalez shared their thoughts about TeamSmile's impact. 
Q: What makes a TeamSmile event so special for the kids?
John: They're excited but they're also not sure what to expect. We make it fun – within just a few minutes of arriving they're dancing with the mascots, getting their face painted, having fun with their friends. It's great to watch them relax and get into the party vibe.
Wendy: By the end of the day, they can't stop smiling! Their teeth look and feel better, and they've had a great time. Each child also gets a swag bag with toothbrush, toothpaste, floss, hand sanitizers and things like plushies and t-shirts. The kids leave happier and healthier.
Q: How does TeamSmile help children continue to receive good oral health care?
John: Every child we see has a consent form, and on it we ask if they have a regular dentist. For those that don't we connect them with a dental home – a dentist in their community who has agreed to take their Medicaid or serve TeamSmile children for free. Having a regular dentist is essential for children to get preventive treatment and ongoing care that will help them maintain a healthy mouth. Parents are so thankful for the help we can provide, and it is 100% free. 
Q: What's been the key to TeamSmile's success?
Wendy: We have great dental industry and pro sports partners, plus we're building great relationships with oral health professionals in the communities we visit. For our Milwaukee event yesterday, we had eight volunteer dentists and four hygienists from private practices, eight Marquette School of Dentistry students, and about 20 volunteer dental assistants. We brought all of the equipment and supplies for them to perform a full range of services that included cleaning and exams, fluoride treatments, filling cavities, and doing root canals, crowns, and extractions.   
We also had another 75 volunteers from the community – people who presented oral health education, painted faces, led physical activities, helped kids check into the dental clinic area, and served as translators. Every single volunteer is there because they care about kids, and that really comes through. 
SKYGEN thanks John, Wendy and the entire TeamSmile team for making an important difference in the lives of kids nationwide through better oral health!