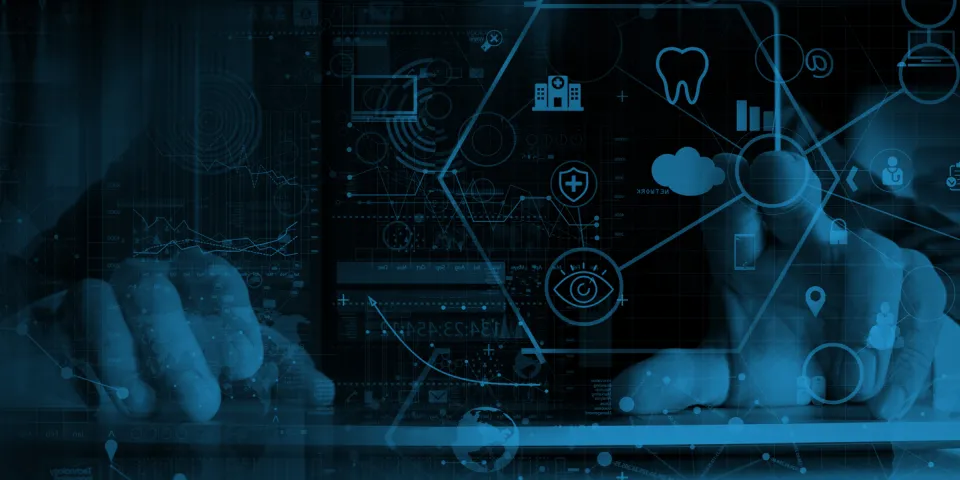 The past 30 years have seen some incredible advances in dental technology for patient care. Every day, it seems something new is introduced that makes the technical practice of dentistry better for patients – and for dentists.
Yet when it comes to the operational side of things, both dentists and dental payers are still largely doing things the way they did back in 1987 – using tedious, costly manual processes to perform an unending series of repetitive tasks. It's a very analog approach to what is now a very digital world.
There is no good reason, however, why dental administration should lag behind patient care when it comes to introducing and adopting innovation. Many of the tools and technologies needed to significantly improve speed and accuracy, while lowering costs, already exist. And others are on the near horizon.
Take the standard process of mailing and faxing time-sensitive documents, for example. This archaic process not only increases costs for payers, but it also means it could take weeks until decisions are made, delaying payments and risking patients' return for care. Payers can help dentists join the digital age by encouraging them to file electronic claims and accept electronic remittances – and then rewarding efficient electronic relationships with daily payments. With self-service web portals, providers can quickly answer their own questions and immediately access patient information, rather than spending hours playing phone tag.
That's just the start of the digital revolution, however. What if dental payers could automatically remind dentists to update and self-verify their own demographic data online? This could drastically reduce the time and resources spent on directory verification for both payers and dentists, and ensure complete, online directories are always available to patients. And when patients search for a dentist online, what if providers in their area with the highest quality ratings were featured at the top of "find a provider" listings?
What if dental offices could instantly generate an accurate bill for services rendered and immediately collect payment from patients – while patients are still in the office? With the growth of high-deductible health plans (HDHPs), patient responsibility amounts are rapidly rising. Real-time claim processing, with an Explanation of Benefits document generated within moments of claim submission, could significantly lessen the burden of billing and collections. And what if real-time claim processing not only indicated the patient pay portion of the claim – but also transferred the amount due from the payer directly into the provider's bank account? Think of what this digital age could do for provider cash flow – not to mention dramatically lowering payers' costs.
The patient-facing side of dentistry has introduced a host of incredible new breakthroughs, such as using 3D printers to create new teeth and lasers to reverse the effects of tooth decay. These technological breakthroughs have not only elevated the practice of dentistry, but have rapidly become commonplace. There's no reason dental administration shouldn't be the same.
Now is the time for dental benefit administration to go digital. SKYGEN is invested in getting its customers there faster – and at a lower cost.