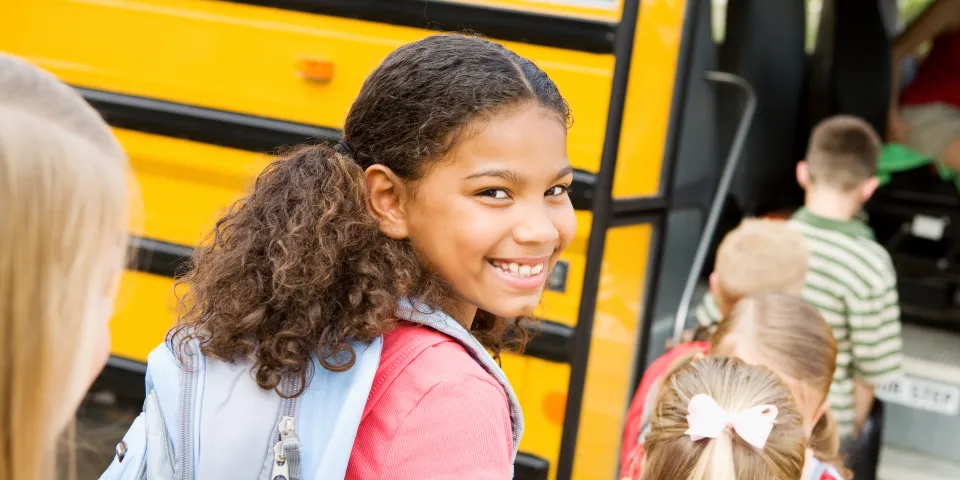 The appearance of school supplies and back to school sales are a sure sign that summer's almost over, but stores aren't the only ones that see a jump in family traffic. Dental and vision providers are also seeing school-age patients over the summer, and in some cases, helping parents meet state-mandated back-to-school requirements.
"A student's overall health and ability to learn and achieve in school are closely linked," said Dr. Shirley Spater, DMD, MPH, Clinical Director, Benefits Management at SKYGEN. "Dental pain from untreated tooth decay, vision problems that prevent a student from seeing the board, and other types of health barriers to learning (HBL) can lead to problems with concentration and frequent absences, which make it more difficult to succeed in school."
About 80% of states require vision screening for students. In 2020, about 60% of children ages 0 to 17 received vision screening. 
Dental screening laws are not as prevalent. Only 15 states and the District of Columbia require dental screening for students, and requirements vary by state, by student age, and in some cases, whether the school is public or private. For instance, in Illinois students in kindergarten, second, sixth and ninth grades must have an oral health exam by a licensed dentist. In California, students must have a dental screening when they enter public school for the first time, either in kindergarten or first grade. The dates by which screenings are required also vary. According to 2020 data, 90% of children ages 5-11 and 88% of children ages 12-17 had a dental screening within the prior 12 months.
Dental screening laws seem to have a positive impact, but some believe they do not go far enough. According to a report by the Children's Dental Health Project, "The [dental screening] laws are believed to increase parental knowledge of oral health's importance. Yet, despite advocates' good intentions, such laws often do not secure dental homes for children in need."
Pencils, Pens and Toothbrushes
TeamSmile is tackling oral health and assignment of dental homes for children in need. The nonprofit organization teams up with professional sport teams to provide dental screenings and oral care to children. When teams like the Chicago Bears and Cincinnati Bengals hold back-to-school fairs, TeamSmile handles the dental screenings and oral health education. The fairs help students get ready for returning to school by providing backpacks, school supplies, haircuts, and other necessities.
TeamSmile is also making sure students who participate in TeamSmile events throughout the year nationwide are connected with a dental home if they don't already have one. Read how SKYGEN teams up with TeamSmile.
"Education is one of the social determinants of health (SDOH), but education and health are interdependent," said Dr. Spater. "Dental and vision screening laws are a step in the right direction to improve health equity, and the work TeamSmile  does is so important too. It takes education, health literacy and dedicated oral and vision health resources coming from multiple directions to set students up for success in school."