As families get ready for the start of a new school year, it's a great time to focus on children's eye health and eyesight. Both are essential for classroom learning as well as just about every aspect of development in children. August is Children's Eye Health and Safety Month – a good reminder that parents need to focus on their children's eyes since little ones can't always communicate about eye and vision issues. 
What Affects Children's Eye Health and Vision?
A common question is whether there is a link between screen time and vision problems. Research indicates there has been a significant increase in nearsightedness worldwide since 1970. In that study, researchers point to an increase in near-eye work over that time, which does include both screens and traditional books. In addition, ophthalmologists are seeing an increase in digital eye strain, which includes symptoms like dry or itchy eyes, headaches and blurred vision that can result from staring for long periods at a screen.  
Other factors can impact children's eye health and vision, too. According to Prevent Blindness Wisconsin, 
125,000 eye injuries occur each year through use of common household products
Emergency rooms treat a sports-related eye injury every 13 minutes
Nearly half (43%) of sports-related eye injuries are in children ages 14 and younger
Other common sources of eye injuries include home projects, yard work, use of fireworks, and exposure to the sun's UV rays.  A large majority of eye injuries in children can be prevented with safety awareness and the use of safety glasses and sunglasses for eye protection. 
Role Of Vision Tests
Vision tests are vital for catching eye disease early and ensuring a child's need for eyeglasses is identified. However, about 25% of children in the U.S. are not screened regularly for vision problems. Vision testing is affected by health insurance status. According to a Centers for Disease Control and Prevention survey, 43% of uninsured children received vision screening compared to 67% of children with private health insurance. 
Children in families with low to moderate income have access to vision and dental care through the Children's Health Insurance Program (CHIP). Every state offers CHIP, and SKYGEN works with several states to provide efficient access to quality care through the CHIP program.
In a SKYGEN-administered CHIP program in the Midwest, about 20,500 members are enrolled in CHIP Vision. The average member age is 12 years old.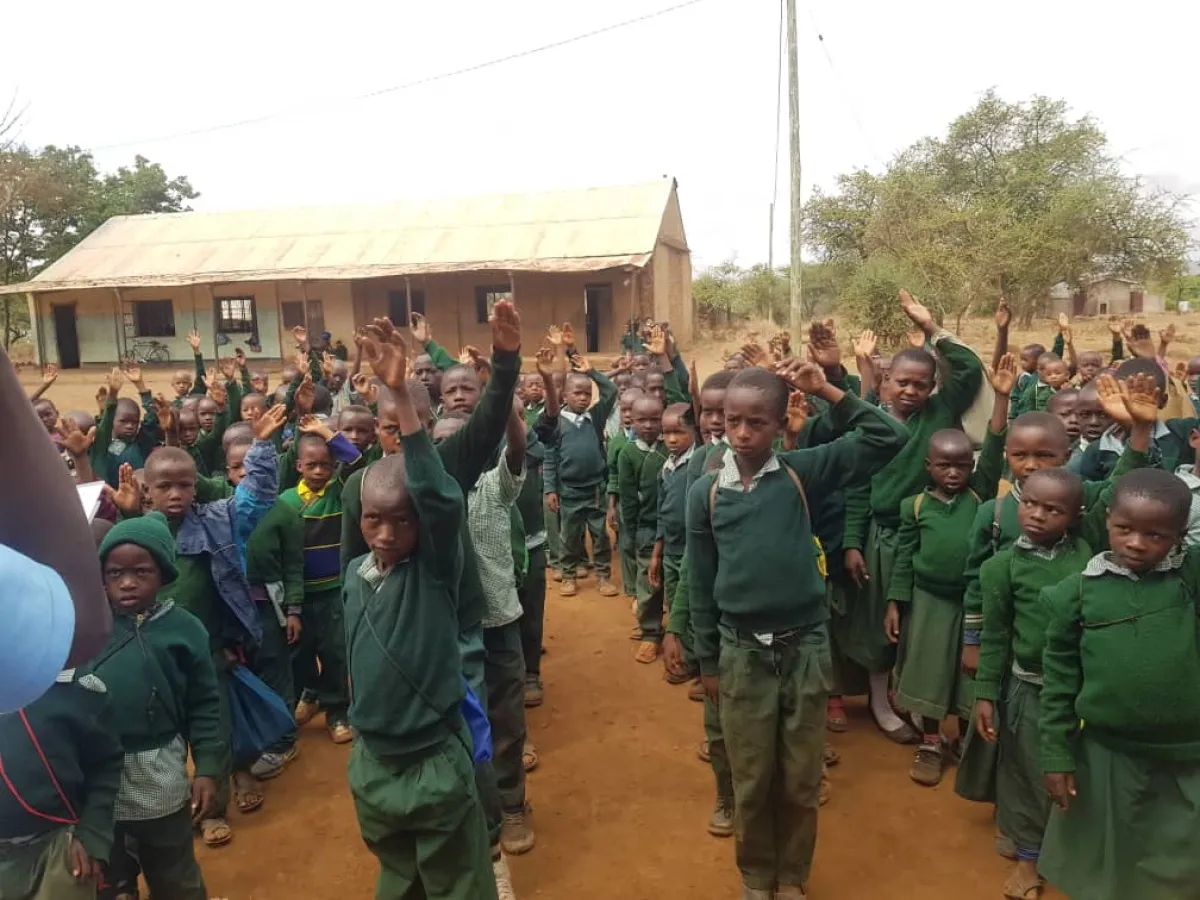 SKYGEN Supports Children's Eye Health and Vision in Tanzania
In addition to helping children in the United States, SKYGEN has helped improve vision globally. The SKYGEN International Foundation's charter project is to improve vision care in underserved parts of the world such as Tanzania. Tanzania currently has one optometrist for every 250,000 people. In 2018, the Foundation put a mobile clinic on the road to offer eye testing and prescription glasses at no charge to Tanzanians in the Arusha region. Now staffed by a local team employed by the Foundation, the mobile clinic continues to visit schools and communities. The Foundation has already provided 178,500 vision tests to people of all ages and 35,781 pairs of glasses at no charge. 
One of the interesting facts the Foundation has discovered is that that many more children in the U.S. require glasses than in Tanzania.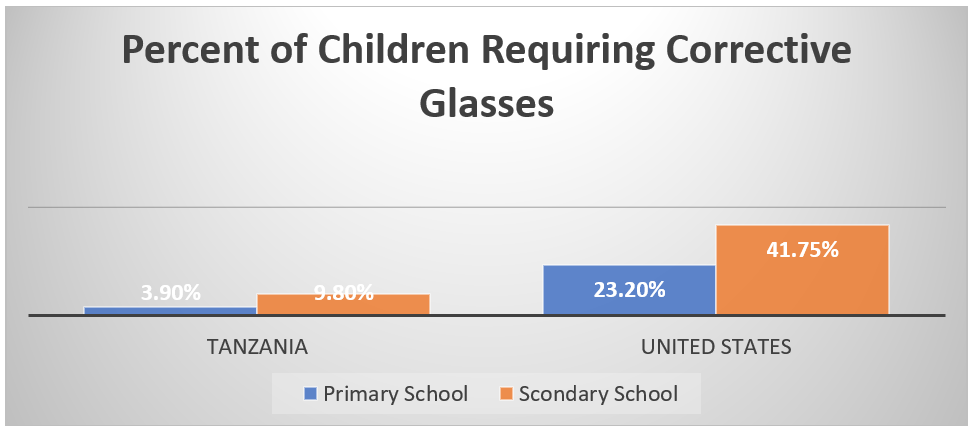 Vision impacts quality of life for children around the world. SKYGEN is pleased to participate in improving access to vision care for children in the U.S. and Tanzania.  If you'd like more information and practical tips during Children's Eye Health and Safety Month, visit Prevent Blindness.