The last time you took your child to the doctor did it include a vision screening? August is designated as Children's Eye Health and Safety Month – a great reminder that routine eye examinations are critical in a child's long-term health.
Eye Tests are Important at an Early Age
A general guideline is to have annual eye examinations begin around the age of three. These routine checks by your child's eye doctor can help detect eye problems such as astigmatism, nearsightedness, and farsightedness as well as the following:
Amblyopia (lazy eye)
Strabismus (crossed eyes)
Ptosis (drooping of the eyelid)
Color deficiency (color blindness)
Poor vision can impact a child's ability to learn in the classroom. Studies can show that some children have a difficult time reading a whiteboard/chalkboard. Younger children may not show a significant need for glasses, but that need can shift throughout the childhood with increased eye strain from school and technology. According to Common Sense Media, children under age 8 now spend more than two hours a day with screen media, and that number is only going up with the increase in distance learning and remote interactions.
Symptoms for poor vision can include headaches and blurred vision from continued eye strain. More included:
Family history of poor vision
Squinting repeatedly
Crossed or wandering eyes
Trouble viewing distant or near objects
Routine eye exams are as important as seeing your family doctor or dentist. Be sure to make an appointment with your eye care provider today.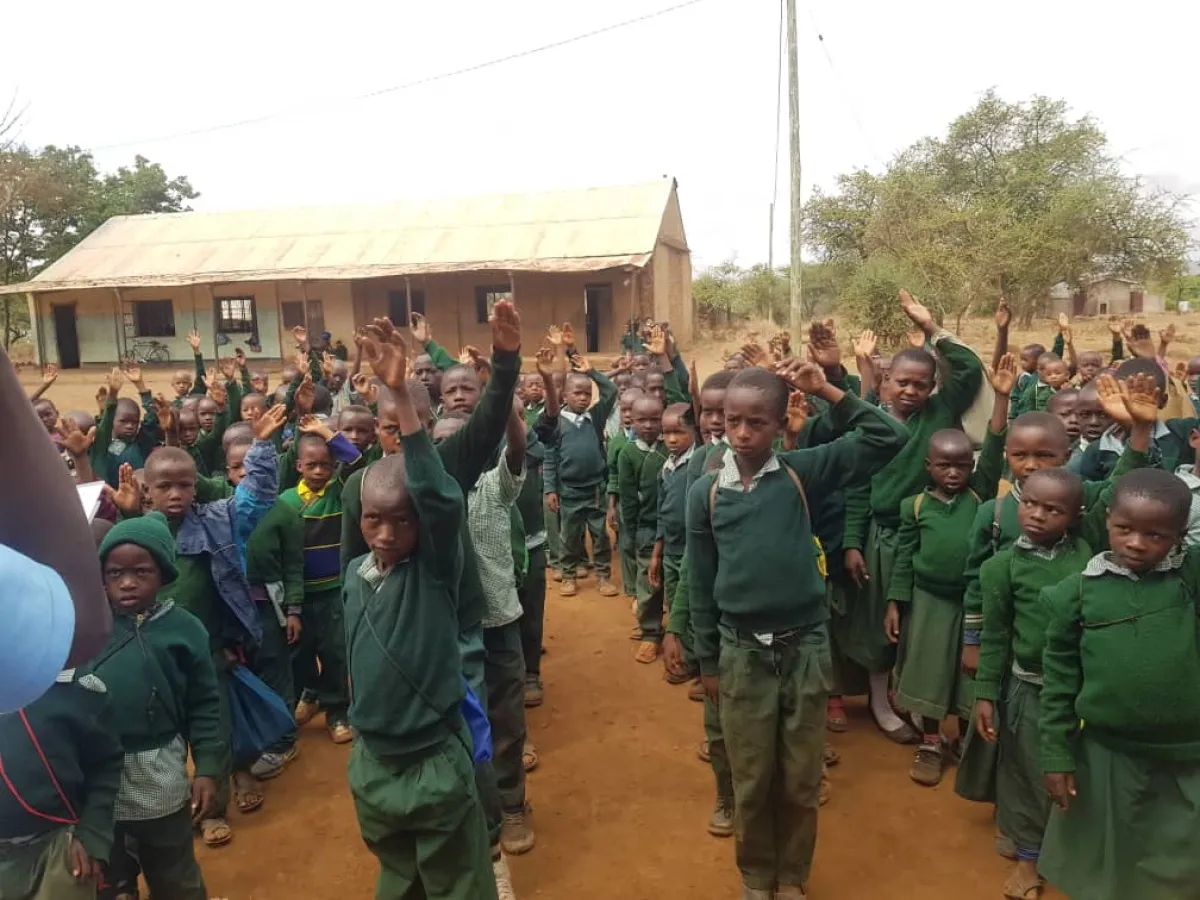 178,000 CHILDREN & ADULTS SERVED IN TANZANIA
SKYGEN is passionate about helping both children and adults see their world more clearly. Our nonprofit, SKYGEN International Foundation, brings cost effective vision care to the people of Tanzania. In August 2018 the Foundation's local team began holding clinics in public and private schools in the Meru and Arusha Districts of Tanzania. It's an effort that truly impacts students' futures: Good vision supports their achievement in school, which in turn opens their future to so many more opportunities. The team is also continuing to hold clinics during school breaks for adults who need vision testing and eyeglasses. 
In its third year, the Foundation's successful project has provided over 178,000 vision tests and over 35,000 pairs of free glasses. You can learn more about our mission here.