Welcome to the Summer 2023 Client Newsletter
This newsletter is designed to keep you informed about SKYGEN's business, events, best practices, as well as important industry news.
---
SKYGEN'S Proactive Approach to Compliance Means No Surprises for Insurers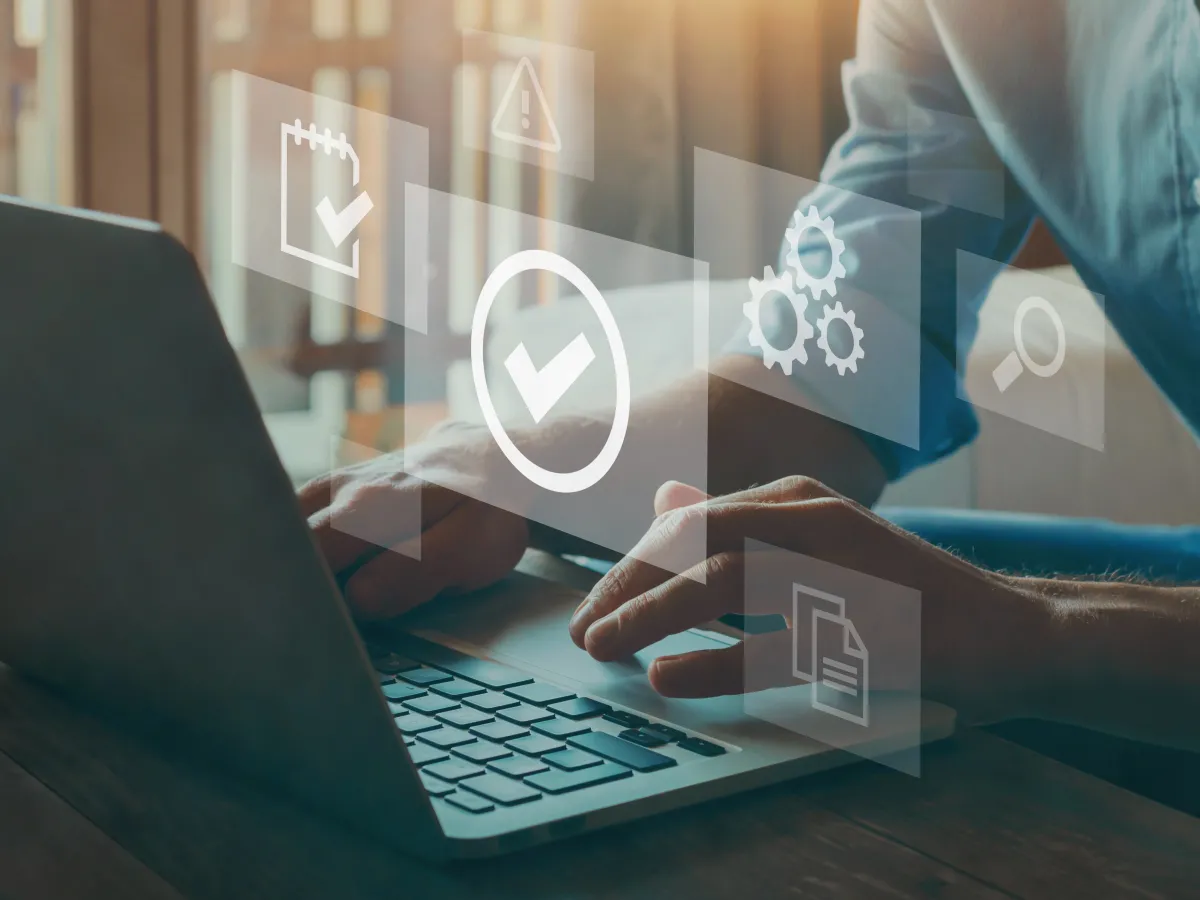 With clients in all 50 states, the District of Columbia and Puerto Rico, SKYGEN's proactive approach to compliance is an essential strategy in being a transformational partner to dental and vision insurers and their stakeholders. 
"A large percentage of the regulatory changes from states are big changes, especially in terms of processing claims and authorizations," says David Irish, SKYGEN's Director of Compliance. "Our responsibility to help our clients be prepared for changes like the No Surprises Act and Ohio Medicaid's One Front Door means we need to understand as early as possible what's coming and how we will respond."
Developing & Sharing Early Intel on Upcoming Regulatory Changes
SKYGEN has built an early warning system for potential healthcare regulatory changes that may impact specialty benefits payers, government programs, members and providers. In addition to having a dedicated regulatory compliance advisor who scans the U.S. legislative landscape monthly, we subscribe to legislative and regulatory tracking services. Irish is a member of NADP's Government Relations Workgroup, which meets regularly to discuss regulatory changes and strategies for compliance. 
"We analyze all of this information and provide high-level summaries and actionable items across the SKYGEN organization so that our IT and Operations teams working on development or changes to processes can plan and act," says Irish. "Our Client Experience team also shares this information with clients on a regular basis. The summaries and guidance we provide are plain-language so clients can easily understand the implications and make informed decisions even if they don't have a regulatory background."
"We foster a constant compliance mindset internally," he adds. "While the annual compliance training all SKYGEN employees participate in is valuable, it's also important to generate ongoing information and discussion to help our employees look at everything through a compliance lens year-round." 
Case in Point: Ohio Medicaid's One Front Door
SKYGEN is able to automate many changes related to benefit enhancements, new codes, and state-mandated or client business changes and roll these out quickly in order to help clients remain in compliance.  
However, not all changes are as straightforward. Our proactive compliance approach guided SKYGEN's comprehensive response to new regulations in Ohio that substantially changed the way providers submit Medicaid authorizations and claims. The intent of Ohio Department of Medicaid (ODM)'s One Front Door law was to have all providers submit directly through ODM's chosen clearinghouse rather than via MCOs or MCO vendors. SKYGEN quickly realized that the change would greatly disrupt business for providers working with our Ohio clients.
SKYGEN had time to execute a strategy that involved becoming a trade partner with ODM. As a result, when One Front Door went into effect on February 1, 2023, our clients and providers felt no impact. Providers can continue to submit claims through SKYGEN, and we're able to maintain a great experience for our clients and providers.
Helping Clients Become Audit-Ready
For clients with concerns about an upcoming audit, SKYGEN offers CMS Readiness Assessments for Medicare Advantage and Medicaid programs. The product of this deep dive into a client's dental or vision program is a detailed summary of program aspects that were examined, gaps in compliance identified, and recommendations for closing those gaps. 
"As a transformational partner, we want to do everything possible to help our clients be audit-ready. They find it's a proactive step that's well worth it," says Irish.
SKYGEN's CMS Readiness Assessment takes about six weeks. We recommend starting the Assessment six to twelve months in advance of an expected audit to ensure clients have enough time to act on recommendations as needed. To learn more about a CMS Readiness Assessment, contact your SKYGEN Client Experience representative or our experts in sales. 
WHAT A PAIR OF GLASSES CAN DO
SKYGEN International Foundation Provides Life-Changing Vision Care to Students with Albinism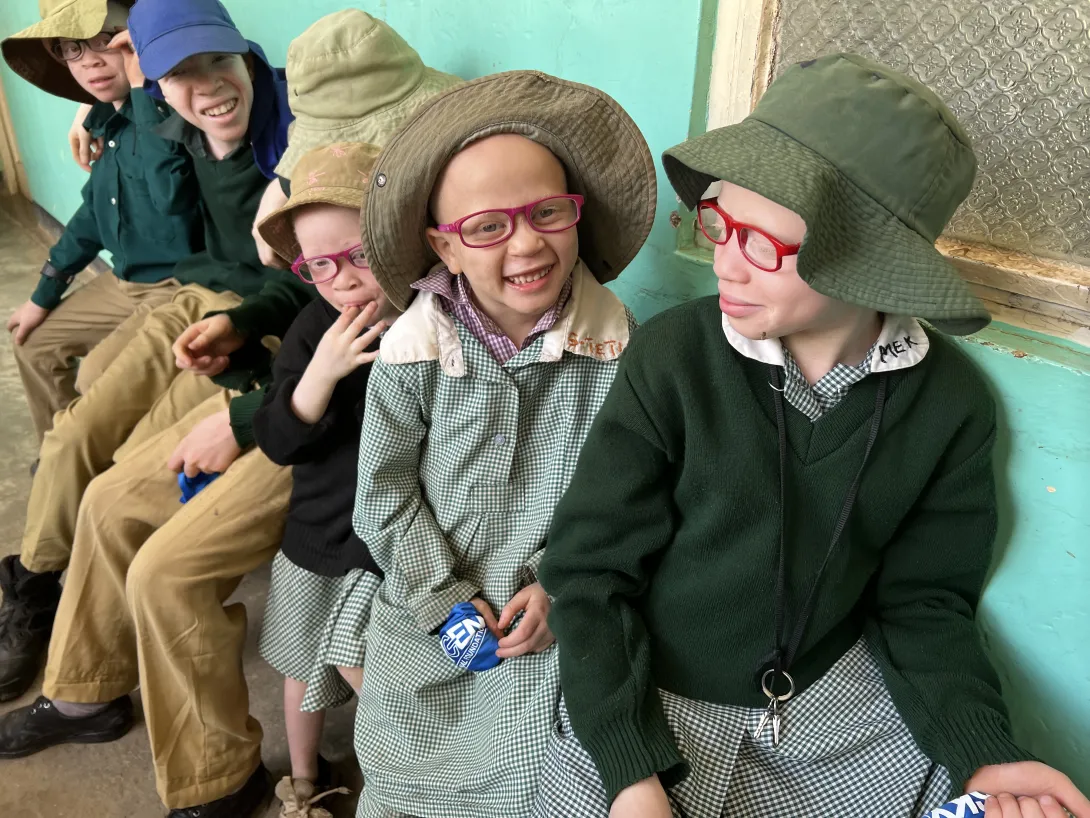 The SKYGEN International Foundation works in underserved parts of the world to improve healthcare using emerging technologies. In 2018 we launched our charter project to increase access to vision care in Tanzania, where there is just one optometrist for every 150,000 people and one ophthalmologist for every 1.25 million people. As we've worked to make vision care sustainable in the Arusha region, we became aware of an underserved group in particular we could help: Students with albinism.
High Incidence of Albinism in Tanzania
Albinism is a hereditary disorder in which the body makes little to no melanin, the term for a group of pigments that give color to skin and hair. People with albinism typically have very pale skin and light or white hair. Melanin is essential for eye development and function, so people with albinism often have severe vision problems, including near or complete blindness.
Though albinism is rare globally, in Tanzania the incidence is high – the highest in the world, in fact. About one in 1,400 Tanzanians have albinism, compared to one in 15,000 people worldwide. Prescription eyeglasses can help remedy the high instances of nearsightedness, farsightedness, extreme sensitivity to light, and the blurred vision of astigmatism in the population.
Melanin is essential for eye development and function, so people with albinism often have severe vision problems, including near or complete blindness.
Source: The Mayo Clinic
Our Mobile Eye Clinic Visits a Special School 
Despite having given nearly 200,000 vision tests through mobile clinics at schools and in communities around the Arusha region, our team had not worked with many students with albinism until November 2022. That is because there is a social stigma surrounding albinism in the country. People with albinism are highly marginalized both socially and economically. They are also at high risk for becoming a victim of extreme violence and/or human trafficking. For these reasons children with albinism grow up in special boarding schools sponsored by the government for their education and safety. 
During our November visit to the school, our team tested all 44 students and many of their teachers. All but one student needed glasses, and 28 required custom glasses due to their strong prescriptions, which we were able to provide through our partner Essilor.
"Visiting this school and helping all those kids, most with significant prescriptions, was incomparable," says Lisa Sweeney, SKYGEN International Foundation Executive Director. "It is sad to think how long some of these children have gone without correction for their vision when the prescriptions are so strong. The kids were so happy – it was a great day, and we were lucky to be part of it. There are at least three more such schools we want to visit soon."
The students we served are living with so many barriers to quality of life. We're hopeful that access to vision care and much-improved sight will help them find their path to a happy and rich life. 
Read more about the SKYGEN International Foundation's initiative in Tanzania.
 
SKYGEN and TeamSmile Announce Partnership
We are pleased to announce our partnership with TeamSmile, whose mission is to provide children in need with a life-changing dental experience through the power of sports.
In partnership with teams in the NFL, MLB, NBA, major colleges and more, TeamSmile will conduct large-scale dental clinics in stadiums and arenas throughout the country. Through the TeamSmile model, SKYGEN and TeamSmile expect to serve more than 5,000 children across the country in 2023, partnering together on programs in Atlanta, Cincinnati, Kansas City, Philadelphia and Milwaukee.
Upcoming Enterprise System Upgrades
SKYGEN is getting ready to release its third major software release of 2023 on June 28th. The first three major releases for the calendar year have included 70 new and improved feature enhancements to SKYGEN's Enterprise System and its portals, APIs, and Data Warehouse. 
Some noteworthy improvements include:
Automated the scheduling of billing cycles and introduced electronic collections with a system-generated NACHA file
Completed technology conversion of Premium & Claims Billing Modules into a newly consolidated Billing Administration Module
Added admin fees to claims billing calculations
Introduced mass updates for adding member fulfillment records 
Solved for nuanced benefit change management accumulator calculations when members switch plans midyear
Added automated system-generated predetermination letters for members and providers 
Improved EPSDT workflow for identification, matching, and handling of authorizations 
Additional integration of Appeals & Complaints information in the Customer Service Module
Introduced new import for provider expiration licenses and identifiers 
New filters for application log searches and authorization work lists 
Extended hyperlink attachments with Clearinghouses
Revamped 835 configuration with new user interface and file generation to support improved balancing validations
Introduce new APIs for provider supplemental identifiers, enrollment PCP assignments, and identifying code reimbursement allowable amounts and claims in a work queue
Enhanced vision provider portal and order capture with additional exam benefit information, digital lens expansion, and additional frame not found data
SKYGEN MARKET INSIGHTS NEWSLETTER
Each week we deliver news, current events, legislative actions and industry research to help you effectively care for your members.
If you would like to be on the list to receive the newsletter each week, please email marketing@skygenusa.com.