Welcome to the FALL 2022 Client Newsletter
This newsletter is designed to keep you informed about SKYGEN's business, events, best practices, as well as important industry news.
---
CLOSING THE GAP IN ACCESS TO MEDICAID DENTAL CARE
By Dr. Larry Paul, Chief Dental Officer, SKYGEN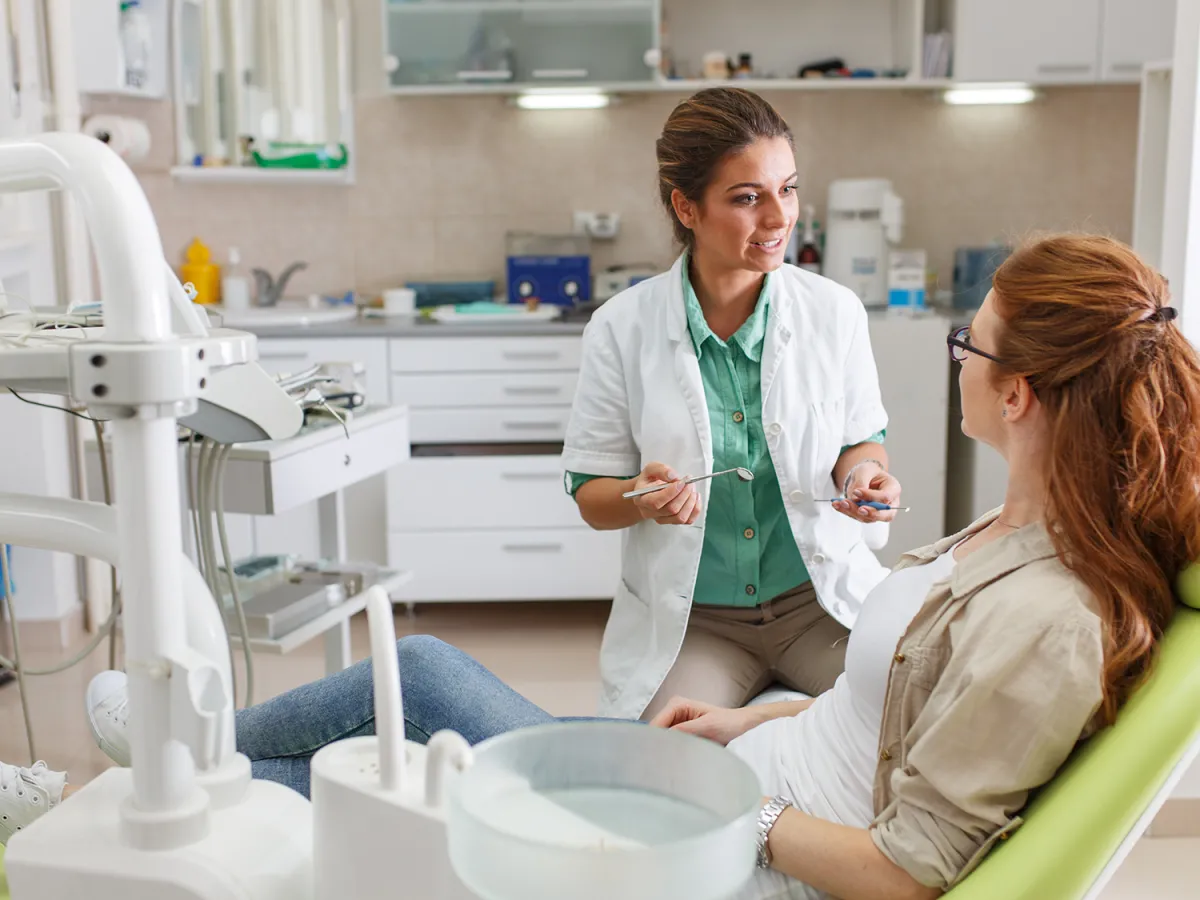 Finding dental practices that accept Medicaid patients wasn't easy for Medicaid members prior to 2020. The pandemic has turned the gap in access to Medicaid dental care into a crisis. The recent sharp increases in Medicaid enrollment and maldistribution of dental providers are just two of the factors making it difficult for vulnerable populations, including those in underserved and rural areas, people with disabilities, and children, to get dental care. States are mandating certain access requirements, and they're looking to managed care organizations and their TPA partners like SKYGEN to develop solutions.
I was very pleased to welcome Helen Hawkey, PHDHP, Executive Director of PA Coalition for Oral Health (PCOH), to the June meeting of SKYGEN's Client Clinical Council to share her considerable expertise in this area. The Clinical Council is a forum for clinician leaders at SKYGEN clients to learn and share trends, insights and solutions to the toughest challenges for dental payers. Following are highlights from the discussion.
Dr. Paul: What is PCOH's mission?
Executive Director Hawkey: Our stated mission is to improve oral health for all Pennsylvanians by uniting stakeholders to advance advocacy, policy, education and innovative approaches. We have about 1,000 members, and our job is connecting people and building collaborations that will improve oral health outcomes in our state. Pennsylvania has it all – large cities, large suburban areas, and many rural communities, so it's emblematic of the Medicaid dental situation for states across the U.S.
Dr. Paul: What are some of the underlying factors in this crisis?
Executive Director Hawkey: Increasing enrollment and maldistribution of providers are definitely two contributing factors, but there are others, too. Women haven't returned to the workforce at  pre-pandemic levels, and for dental offices that typically is impacting front desk, hygienists and sterilization techs. The staff shortages affect access to care. 
Providers are in short supply, and there's also an issue in the way we're counting Medicaid providers. In Berks County, Pennsylvania the ratio of dentists to people is about 1:2,400. The ratio of dentists who accept Medicaid is 1:743, which looks good until we dig deeper. When we count Medicaid dentists who are billing $10,000 or more per year to Medicaid, the ratio jumps to 1:4,600. The $10,000 level is really the minimum for a practice to be a meaningful Medicaid provider. Across Pennsylvania, only 7.9% of providers accept "any and all Medicaid", meaning they are credentialed with all of the MCOs in the state and accepting new patients. The demand for dentists is so high that we are seeing providers not only drop Medicaid participation, but private insurance participation too.
source: PCOH
Dr. Paul: How do we fix this?
Executive Director Hawkey: It's a complex situation that's going to require change on many fronts. One of the priorities for PCOH this year is supporting legislation and policies that restore pre-2011 comprehensive benefits for adult Medicaid members.  Dentists want to feel they can make the best decisions for their patients, and the restricted benefits are a disincentive for accepting Medicaid patients. We're also looking at incentives for young dentists to practice in underserved areas. We go into dental schools to open their minds to public health, and we advocate for rural-area rotations because it definitely increases their interest in practicing in these areas.   
Dr. Paul: I agree with you. I also think there's a common perception among providers that it is onerous to be part of a Medicaid MCO, that there are a lot of rules and bureaucracy. At SKYGEN we're working to streamline the provider experience and strip away a lot of that administrative work. Later this year we are launching the Dental Hub platform which will simplify the digital relationship between Medicaid payers and providers. As you say, it's a complex situation. Can you talk about a short-term step or place payers can begin?
Executive Director Hawkey: It's true in Pennsylvania and many other states –  not all – that Medicaid providers can and are reimbursed at rates lower than the state-published Medicaid fee schedule. That fee schedule to become known as the minimum threshold, whether by the state passing legislation or the MCOs in the state forming an agreement. Without it, there's no transparency, uniformity or certainty for providers, and that's a disincentive. A minimum threshold shows providers you want to be a good partner, and that's essential for building your Medicaid network. 
THANKS FOR YOUR FEEDBACK - WE'RE TAKING ACTION!
As you may recall, we recently asked our clients for feedback on how we're doing supporting your business and where we can improve. THANK YOU for your participation – we take that feedback very seriously and it is essential to help us help you achieve your goals.
We are working to take meaningful action based on your feedback. One such area we are focusing on is our continuous improvement efforts surrounding solving complex issues. We are making enhancements to our ticketing system, ServiceDesk Plus, in order to simplify and standardize the process. We are implementing more dashboards and metrics to better pinpoint and determine areas for improvement and reoccurring issues. We are also simplifying and standardizing templates to ensure each ticket is routed and responded to appropriately. We will keep you informed as the enhancements progress.
We want you to know how valuable your feedback is and how seriously we take your comments. If you have not already done so, please also consider participating in our periodic ServiceDesk Plus surveys we send out to system users. The feedback from those surveys also aids us in the optimization of our platform.
Your satisfaction is of the utmost importance to us, and we thank you for your valued partnership. We are grateful for the opportunity to learn more about your experiences with our company so that we can serve you more effectively. 
ADVANCING ORAL HEALTH EQUITY
Today, due to record Medicaid enrollment, MCOs are having a greater challenge to ensure everyone has access to appropriate dental care and oral health equity. At SKYGEN, we help MCOs advance their oral health equity goals through new technology and smart strategies that ensure all members have access to quality dental care. 
Our eBook takes a look at three key approaches:
People
Processes
Technology
And shows how payers like you can use these approaches to engage members, unlock valuable insights, and measure success.
SKYGEN CAFE WEBINARS
Serving the Best Virtual Coffee Break Webinars on the Hottest and Freshest Topics in Specialty Benefits
NADP CONVERGE 2022
SKYGEN was proud to be the Premier Sponsor of NADP Converge in St. Louis last month! It was an amazing few days filled with learning, fun, and catching up! 
On Monday, SKYGEN sponsored the Opening Reception. We enjoyed food and drink, networking and had a blast in the photo booth!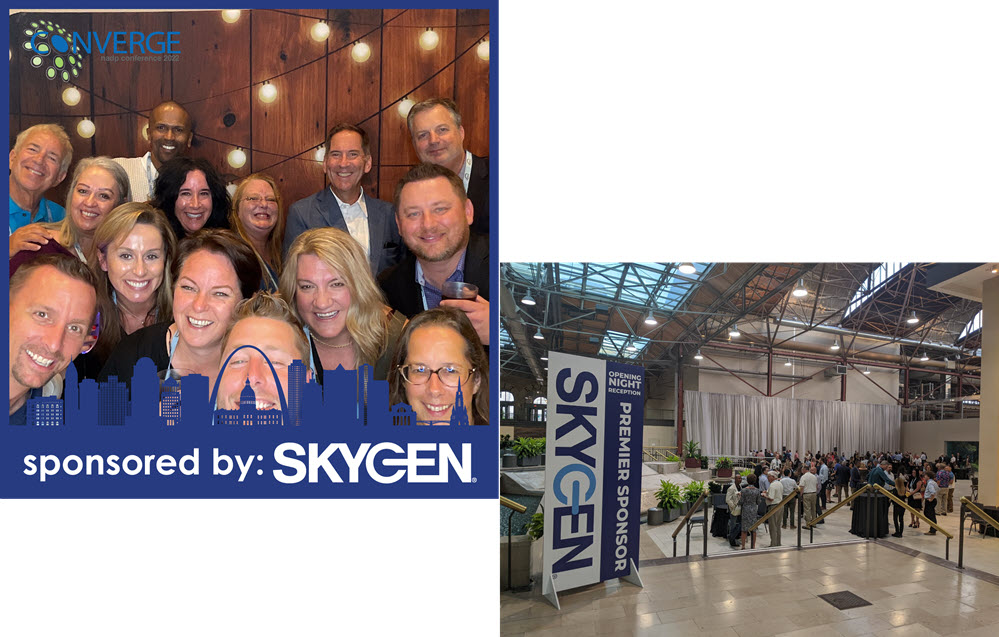 On Tuesday, SKYGEN's Business Development Advisor, Matt Martin, presented a Demo Zone of the SKYGEN Dental Hub. Thanks to everyone who came out to see!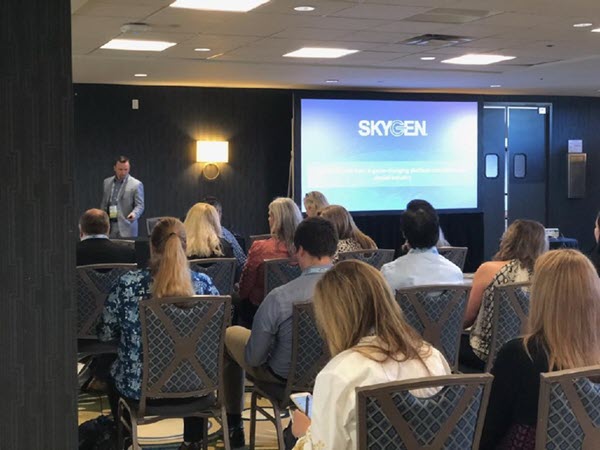 Tuesday night SKYGEN hosted a reception at an actual speakeasy - password required!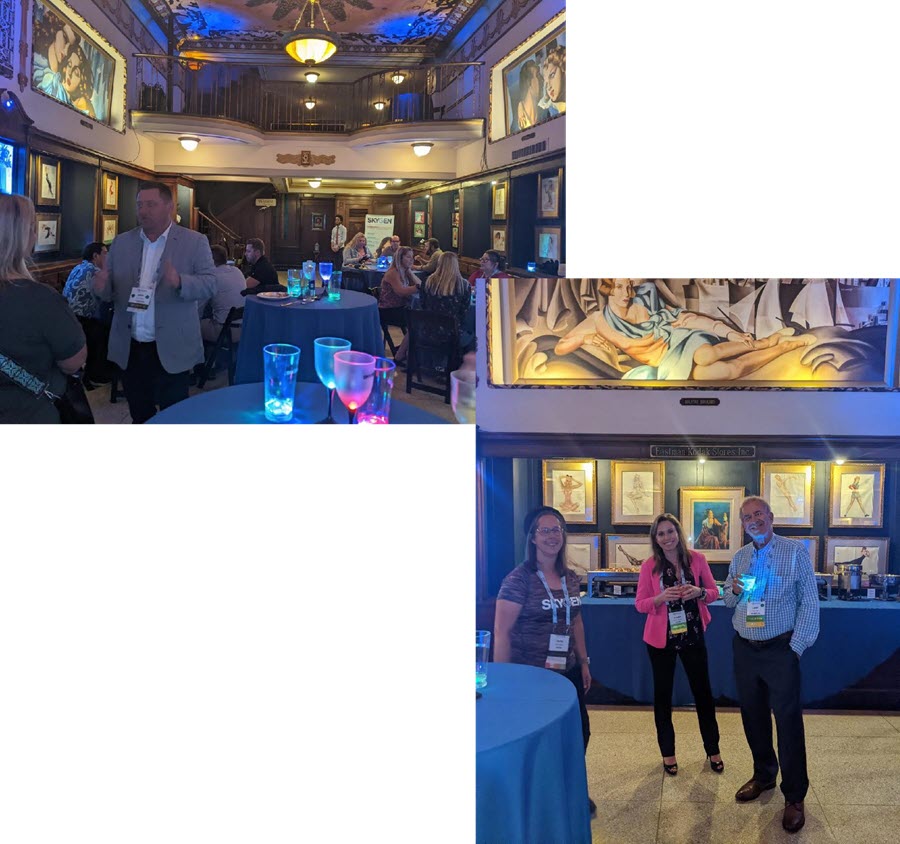 We wrapped up on Wednesday with a panel presentation on "Winning in the Digital Era – Digital Strategies to Enhance Member and Provider Experiences, Reduce Cost and Improve Care." Thanks to our Chief Innovation & Growth Officer, John Schaak, for leading the discussion.
Throughout the conference, we had the pleasure of speaking with so many new and familiar faces at our booth! 
We are already looking forward to NADP Converge 2023!
HOW DENTAL PAYERS CAN BUILD AND EXECUTE A GAME-CHANGING DIGITAL STRATEGY
By John Schaak, Chief Innovation and Growth Officer, SKYGEN
Digital innovation is one of the biggest pain points we see with our new clients. The value of a digital strategy isn't in question, but many payers just aren't sure what they can do with technology to transform their business in the digital age. Often they're feeling behind the curve, so a common question is, How can we launch our digital strategy quickly? 
A member mobile app is just one component of a well-planned digital strategy, though. We partner with payers to walk through three steps for dental plan innovation that prioritizes the member and provider experience. 
49% of healthcare payers say lack of a clear vision has
hindered their digital transformation strategy.
source: Deloitte
For payers looking to get out of the gate fast, a member mobile app is a smart place to start. We've taken to calling the SKYGEN Member Mobile App the 'dental plan in a pocket' because it literally has all of the tools members need to easily access dental services and manage their dental benefits with their mobile device. 
A member mobile app is just one component of a well-planned digital strategy, though. We partner with payers to walk through three steps for dental plan innovation that prioritizes the member and provider experience. 
Identify the Drivers of Change
Why is digital innovation a priority for you? What goals should your digital strategy advance? These are some of the discussions we have with payers who are interested in human-centered digital innovation. Typically, the primary driver is the need to build or rebuild higher levels of member and provider engagement.
Mine for Intelligence
This step is about understanding the needs behind the drivers of change. The questions here tend to be aimed at better understanding the day-to-day experience of your members and providers. How would making it easier for providers to do business with you increase their engagement? How could you make it easier for members to access quality providers and better understand out of pocket costs? 
Create Actionable Plans
In this stage, we work with payers to implement technology solutions that will enable them to meet their digital strategy goals. Digital strategies powered by SKYGEN improve communication, transparency, quality of care, and overall program satisfaction. Just some of the SKYGEN solutions we recommend include:
Dental Hub, which – among many other things – allows providers to work with all their payer partners in one place and will also allow them to be added to networks in as little as 30 seconds instead of 30 days
Provider Select Suite, a set of innovative solutions that helps payers identify high-performing providers and direct members to those providers
Member Mobile App, your members' 'dental plan in a pocket'
Enhanced Benefit Management & Analytics, a comprehensive program that helps payers gain insights into their program's performance and take actions that bend their cost curve while also improving the member and provider experiences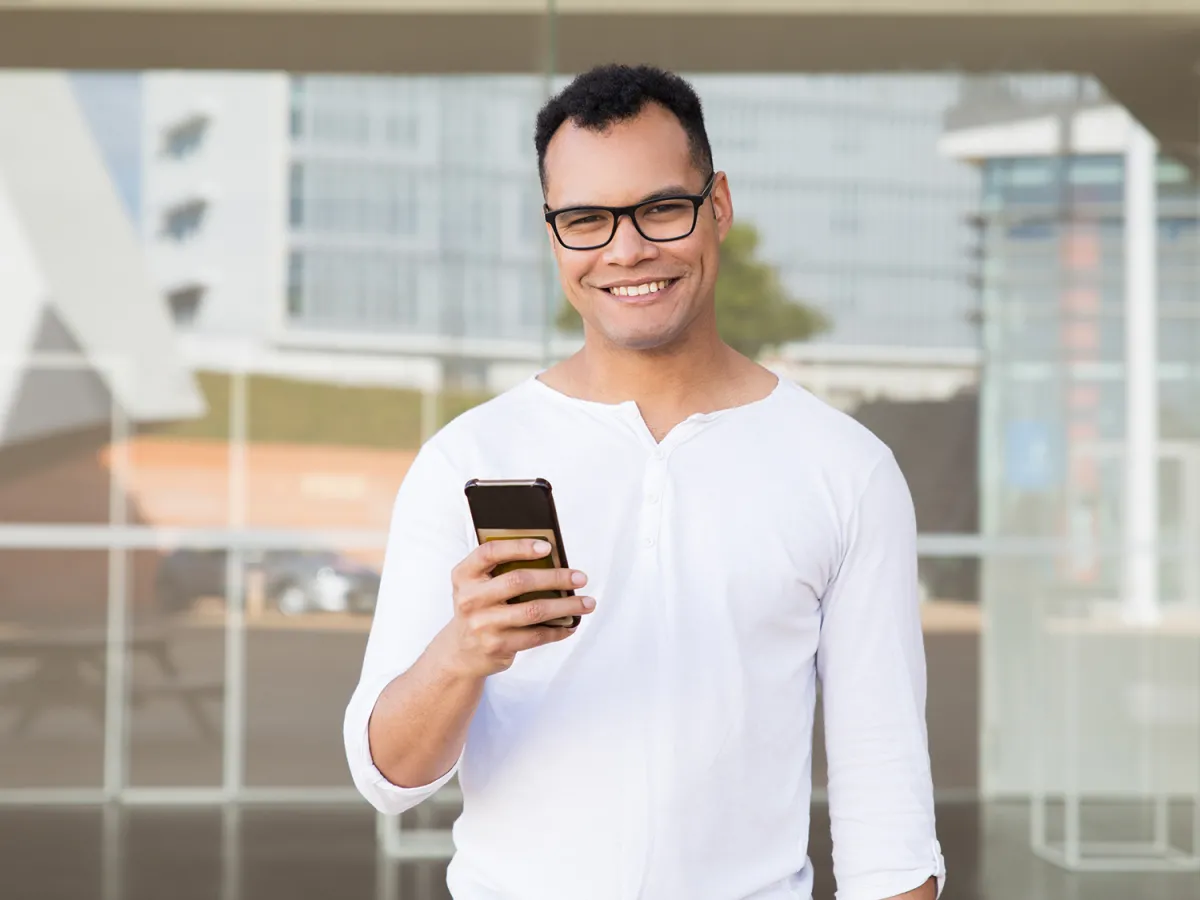 We are continually enhancing our technology solutions to help payers future-proof their digital strategy, too. For example, members will soon be able to schedule and do virtual visits with their providers right from the SKYGEN Member Mobile App. 
If your digital strategy is stuck, get in touch with us. We've love to learn more about your goals and obstacles and talk about options for moving digital transformation forward for you. 
John Schaak, SKYGEN's Chief Innovation and Growth Officer and Marcel Tetzlaff, SKYGEN's Vice President of Provider Experience and Benefits Management, recently discussed ways dental payers can build and execute on a game changing digital strategy in their Driving Human-Centered Digital Innovation in the Dental Industry webinar. Watch this webinar on demand.