SKYGEN International Foundation, Inc. brings the power of SKYGEN's innovations in technology and digital capabilities to bear on a global issue – lack of access to healthcare. Our vision is to find cost effective ways to improve healthcare in underserved parts of the world by using emerging technologies. The Foundation works to deliver life-changing healthcare benefits to those without them due to cost and/or lack of access to care and technology.
Our current initiative is to help provide prescription eyeglasses to the people of Tanzania. Worldwide, it's estimated that there are approximately 2.5 billion people who need glasses, but in developing countries like Tanzania, there's a critical shortage of eye doctors. With eyeglasses and the ability to see clearly, the lives of adults and children can be transformed.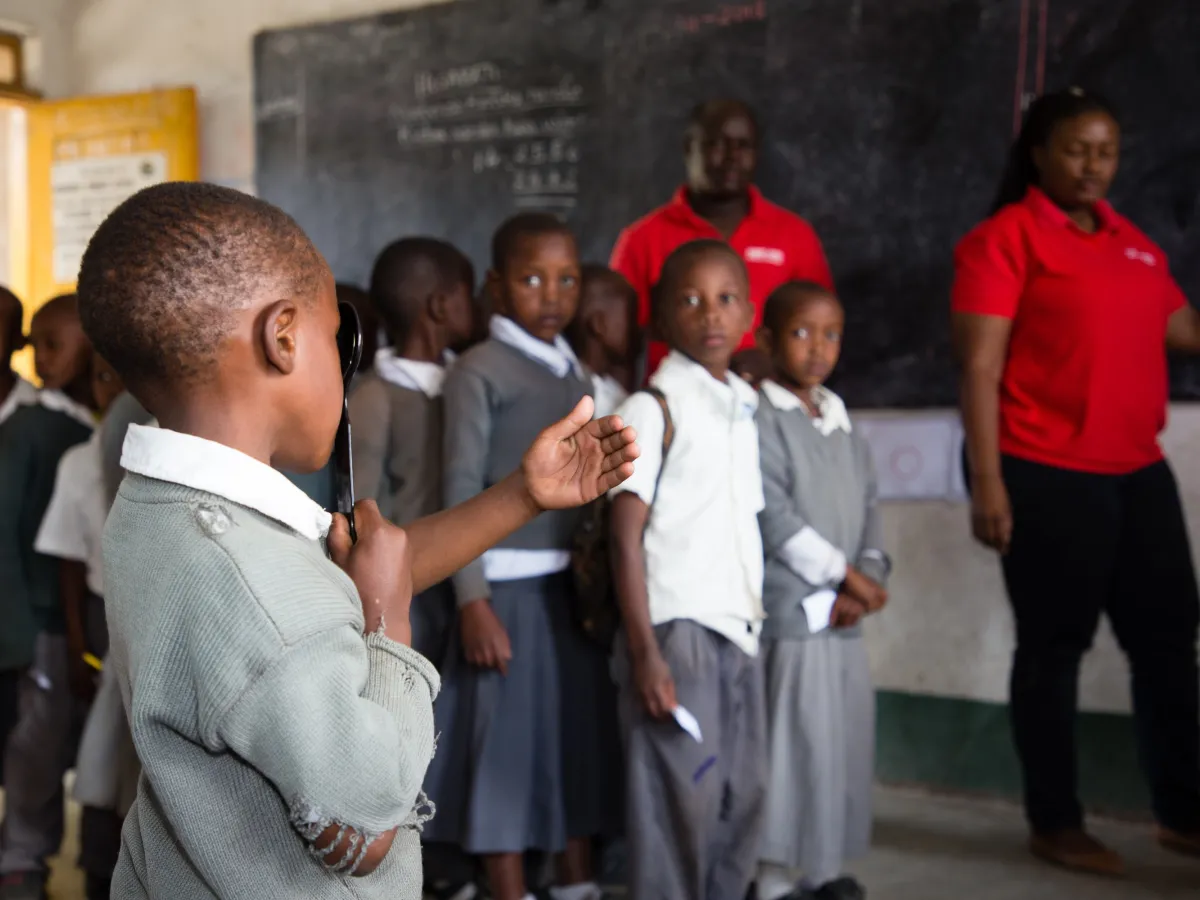 MAKING VISION CARE SUSTAINABLE
In Tanzania and other developing countries, millions of children can't see the blackboard clearly. Adults struggling to see on the job risk limited productivity and even physical danger. The fact is, a pair of custom glasses has the power to transform a life and make every day richer.
A primary goal of the SKYGEN International Foundation is to make improved healthcare sustainable. In Tanzania, a team of local residents hired and trained by the Foundation continue the vision care services which began in July 2018, serving the Arusha region. We are also establishing an NGO in Kenya so we can expand our work in Kaliluni and potentially other areas – both brick and mortar and mobile clinics. Vision screenings have also expanded into the schools, helping students and teachers achieve success. 
In addition, the project is creating positive economic impact through employment of local professionals. The full-time positions pay above-average wages in the Tanzanian job market, enabling team members to bring home a good income. With our support, our staff Optometrist is working toward a Master's degree in Public Health and another team member earned an Ophthalmic Nurse Certification.
A PROVEN MODEL
Here's how we are delivering life-changing eye care in remote areas:
Vision testing is performed with the Kaleidos autorefractor by Adaptica. The data is then uploaded to SKYGEN's Vision Portal via tablet. Like many emerging countries, though Tanzania lacks electricity outside urban areas, it has decent cellular service.
People with standard prescriptions receive a pair of Essilor's Ready2Clip prescription glasses in their choice of frames on the spot. For non-standard prescriptions, the local team orders custom eyeglasses from Essilor's lab in nearby Nairobi, Kenya. These are sent to Tanzania in about two weeks. We were recently awarded a grant from Essilor Social Impact Vision for Life which includes 10,200 pairs of glasses to use in our programs plus a cash contribution to support our efforts.
Every person receives a patient ID card and their eye screening data is stored in the SKYGEN Vision Portal for future vision checkups.

By bringing an existing solution for mobile eye testing together with an existing solution for on-the-spot prescription eyeglass, then bridging the gap with SKYGEN's Vision Portal, the Foundation has developed a proven model for accessible, cost-effective vision care in remote areas.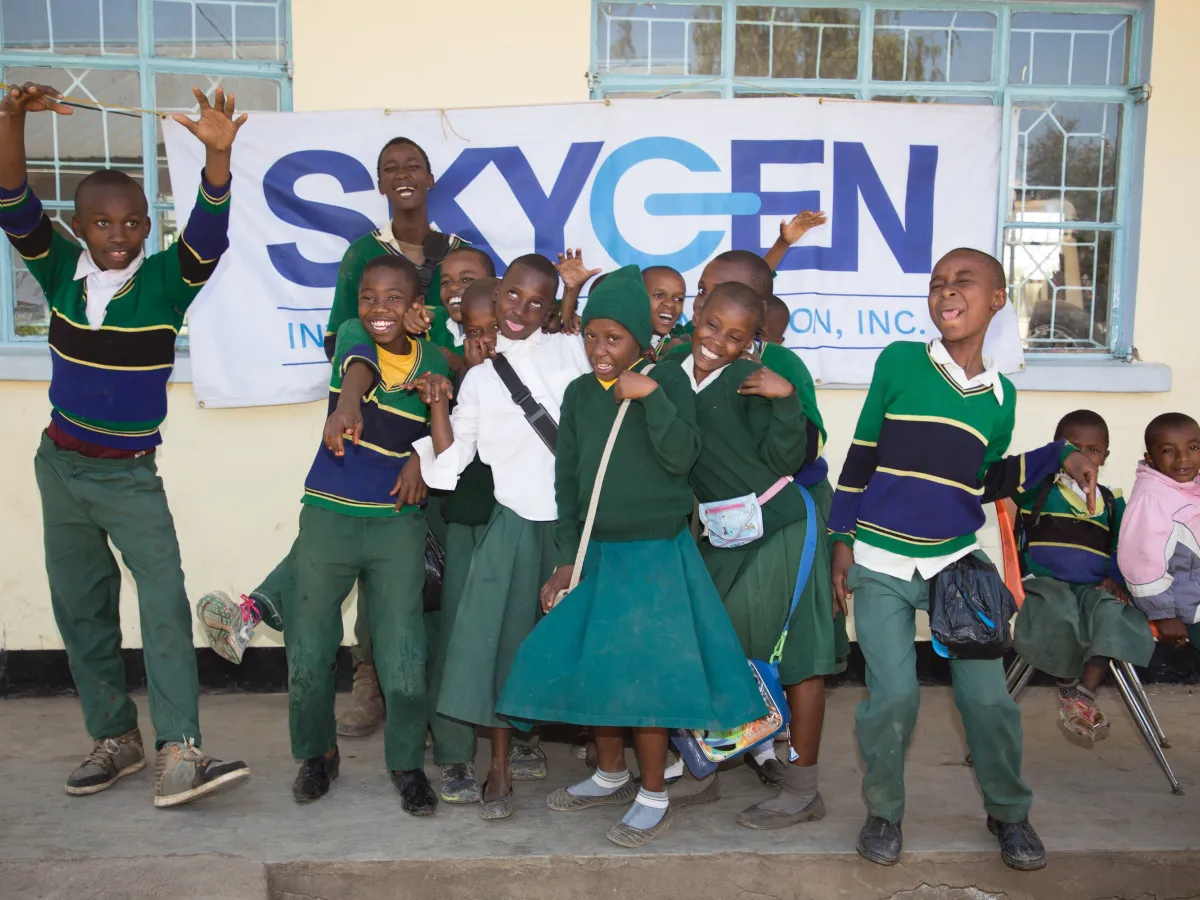 A BRIGHT FUTURE
Since the SKYGEN International Foundation team first traveled to Tanzania in 2018 to begin the groundwork for our project to provide eye care throughout the underserved parts of Tanzania, we have provided almost 180,000 locals with vision tests and provided over 36,000 pairs of free eye glasses! And we have no plans to slow down now! We have some exciting new opportunities coming in the near future – we recently received government approval for brick and mortar clinics for both vision and dental care. Stay tuned!