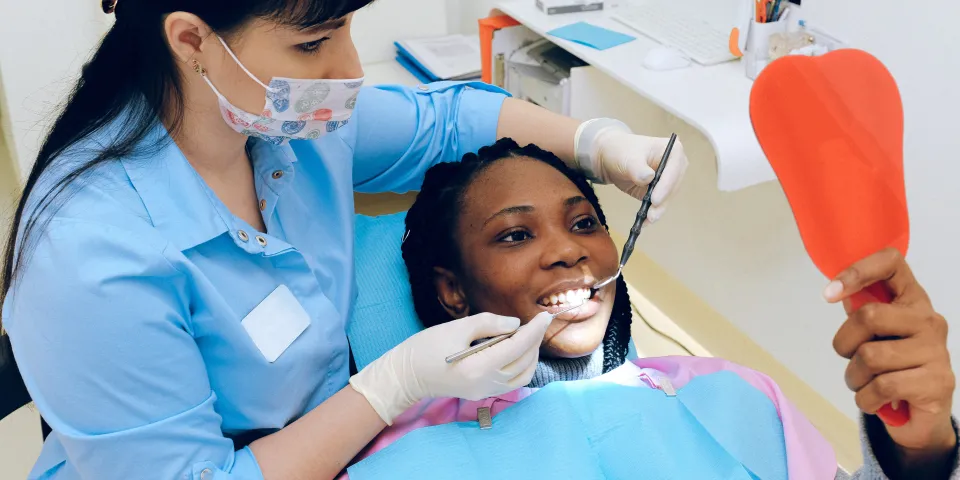 You may have heard your dentist or even friends or family talk about their "dental home," but they aren't talking about a physical place. That's because a dental home is actually an ongoing relationship between a dentist and patient and the patients' families. 
The dental home model emphasizes three things:
Overall wellness through improved oral health
Increased collaboration between dental care teams and patients, and
Dental health education.
A dental home conceptually serves as the center for patients to provide preventative, emergent and comprehensive oral health care and referrals to dental specialists as necessary.  The dental home once established, houses the patients' dental record, radiographs, bloodwork and other lab tests, prescriptions, and referrals without the need to duplicate services by another dental office.  Although you can establish a dental home at any age, the American Association of Pediatric Dentistry notes that establishing a dental home by 12 months of age is ideal. This way, dental providers can help provide complete and holistic care across all phases of their patients' life.
A dental home team includes dentists, dental assistants, and dental hygienists, who may also collaborate with additional service providers, such as nutritionists and health educators. This is because dental homes emphasize whole-person health, and providers may find issues that need care that extends beyond dental.
How Dental Homes Benefit Families
For families of all sizes, managing the dental needs, such as cleanings, fillings, and other procedures, of loved ones can be a challenge. The dental home model helps families navigate the sometimes-complex routine of oral care more easily to keep dental care a top priority. Regular check-ups and other preventive care appointments can help identify issues earlier and save problems from becoming expensive when left untreated. And by seeing a familiar dentist regularly, patients can help build their knowledge and become even more engaged in their long-term oral care.
How SKYGEN Supports Dental Homes
SKYGEN recognizes the importance of dental homes, and promotes dental homes to help establish positive relationships between providers and members and as a cost-effective alternative to emergency care. 
Our exclusive Enterprise System software platform supports the dental home concept with Primary Care Dentist assignments. In many markets, we have implemented a dental home concept and improved both member and provider satisfaction with access to care and oral health outcomes. 
SKYGEN also uses analytics, proven processes and direct communication strategies to ensure dental home providers are providing quality service to patients of all ages.
Encouraging Lifelong Dental Health
Proper dental hygiene is a crucial part of a person's overall health. Dental homes are comprised of a strong support team that can guide patients to make smart dental choices throughout their lives. The dental home model can help build awareness, collaboration, and promote education to help encourage dental care. If you don't have a dental home, why not find a provider and establish one today?