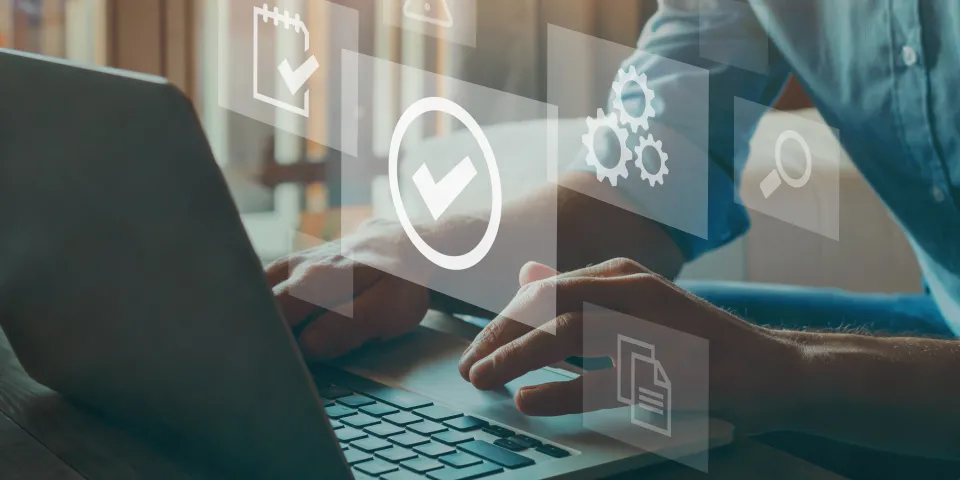 With clients in all 50 states, the District of Columbia and Puerto Rico, SKYGEN's proactive approach to compliance is an essential strategy in being a transformational partner to dental and vision insurers and their stakeholders. 
"A large percentage of the regulatory changes from states are big changes, especially in terms of processing claims and authorizations," says David Irish, SKYGEN's Director of Compliance. "Our responsibility to help our clients be prepared for changes like the No Surprises Act and Ohio Medicaid's One Front Door means we need to understand as early as possible what's coming and how we will respond."
Developing & Sharing Early Intel on Upcoming Regulatory Changes
SKYGEN has built an early warning system for potential healthcare regulatory changes that may impact specialty benefits payers, government programs, members and providers. In addition to having a dedicated regulatory compliance advisor who scans the U.S. legislative landscape monthly, we subscribe to legislative and regulatory tracking services. Irish is a member of NADP's Government Relations Workgroup, which meets regularly to discuss regulatory changes and strategies for compliance. 
"We analyze all of this information and provide high-level summaries and actionable items across the SKYGEN organization so that our IT and Operations teams working on development or changes to processes can plan and act," says Irish. "Our Client Experience team also shares this information with clients on a regular basis. The summaries and guidance we provide are plain-language so clients can easily understand the implications and make informed decisions even if they don't have a regulatory background."
"We foster a constant compliance mindset internally," he adds. "While the annual compliance training all SKYGEN employees participate in is valuable, it's also important to generate ongoing information and discussion to help our employees look at everything through a compliance lens year-round." 
Case in Point: Ohio Medicaid's One Front Door
SKYGEN is able to automate many changes related to benefit enhancements, new codes, and state-mandated or client business changes and roll these out quickly in order to help clients remain in compliance.  
However, not all changes are as straightforward. Our proactive compliance approach guided SKYGEN's comprehensive response to new regulations in Ohio that substantially changed the way providers submit Medicaid authorizations and claims. The intent of Ohio Department of Medicaid (ODM)'s One Front Door law was to have all providers submit directly through ODM's chosen clearinghouse rather than via MCOs or MCO vendors. SKYGEN quickly realized that the change would greatly disrupt business for providers working with our Ohio clients.
SKYGEN had time to execute a strategy that involved becoming a trade partner with ODM. As a result, when One Front Door went into effect on February 1, 2023, our clients and providers felt no impact. Providers can continue to submit claims through SKYGEN, and we're able to maintain a great experience for our clients and providers.
Helping Clients Become Audit-Ready
For clients with concerns about an upcoming audit, SKYGEN offers CMS Readiness Assessments for Medicare Advantage and Medicaid programs. The product of this deep dive into a client's dental or vision program is a detailed summary of program aspects that were examined, gaps in compliance identified, and recommendations for closing those gaps. 
"As a transformational partner, we want to do everything possible to help our clients be audit-ready. They find it's a proactive step that's well worth it," says Irish.
SKYGEN's CMS Readiness Assessment takes about six weeks. We recommend starting the Assessment six to twelve months in advance of an expected audit to ensure clients have enough time to act on recommendations as needed. To learn more about a CMS Readiness Assessment, contact your SKYGEN Client Experience representative or our experts in sales.