In 2018, the SKYGEN International Foundation launched its first initiative to improve vision care in Tanzania. To date nearly 180,000 people have had their vision tested at the Foundation's mobile clinic and 36,000 have received eyeglasses, all at no cost. Better vision is life-changing, whether you are 21 months old or 103 years young.
With its local staff in place and the mobile clinic up and running, the Foundation is tackling the oral health crisis. According to the World Health Organization (WHO) African region, about 28% of the population in Africa has some form of oral disease. That oral disease can lead to cardiovascular disease, diabetes, cancer, complications with pregnancy and more is a recognized fact. In Tanzania, access to dental care is an issue. There is approximately one dentist for every 150,000 Tanzanians overall (in rural areas there may be only one dentist per 400,000 Tanzanians), and not all can afford this essential component of health care. 
The mission of the SKYGEN International Foundation is to find cost effective ways
to improve healthcare in underserved parts of the world by using emerging technologies.
The Foundation works to deliver life-changing healthcare benefits to those without them
due to cost and/or lack of access to care and technology.
Bringing Free Dental Care to Tanzania & Kenya
Unlike vision care, dental care can't effectively be made mobile, so the SKYGEN International Foundation is taking a different approach. Through its network of relationships built in the last four years, the Foundation has formed partnerships with NSK Hospital in Arusha, Tanzania, and Kaliluni Medical Center in Kaliluni, Kenya to have permanent clinic space for dental services. Additionally, the SKYGEN Foundation is opening a clinic in Maji ya Chai.
Starting this fall, the Foundation's dental clinics will offer:
Basic dental exams
Sealants and fluoride treatments
Restorative care in the form of fillings and simple extractions
30,000 toothbrush and toothpaste kits gifted by Colgate
Oral health education
When more extensive care is needed, the clinics will be able to refer patients to the partner organizations. 
We Need More Dentists!
Part of the long-term solution to improving dental care in Tanzania and Kenya is expanding the pipeline of practicing dentists in these countries. The Foundation is partnering with local dental schools to transition new graduates and students in training to roles in the Foundation clinics. The Foundation is also introducing a leadership program for students in their final year of dental school. 
The Foundation's student leadership program curriculum includes leadership development, entrepreneurship, global citizenship, mentoring, monitoring, and evaluation. 
The program is designed to help dental students develop the business knowledge and skills they can use to build successful dental practices.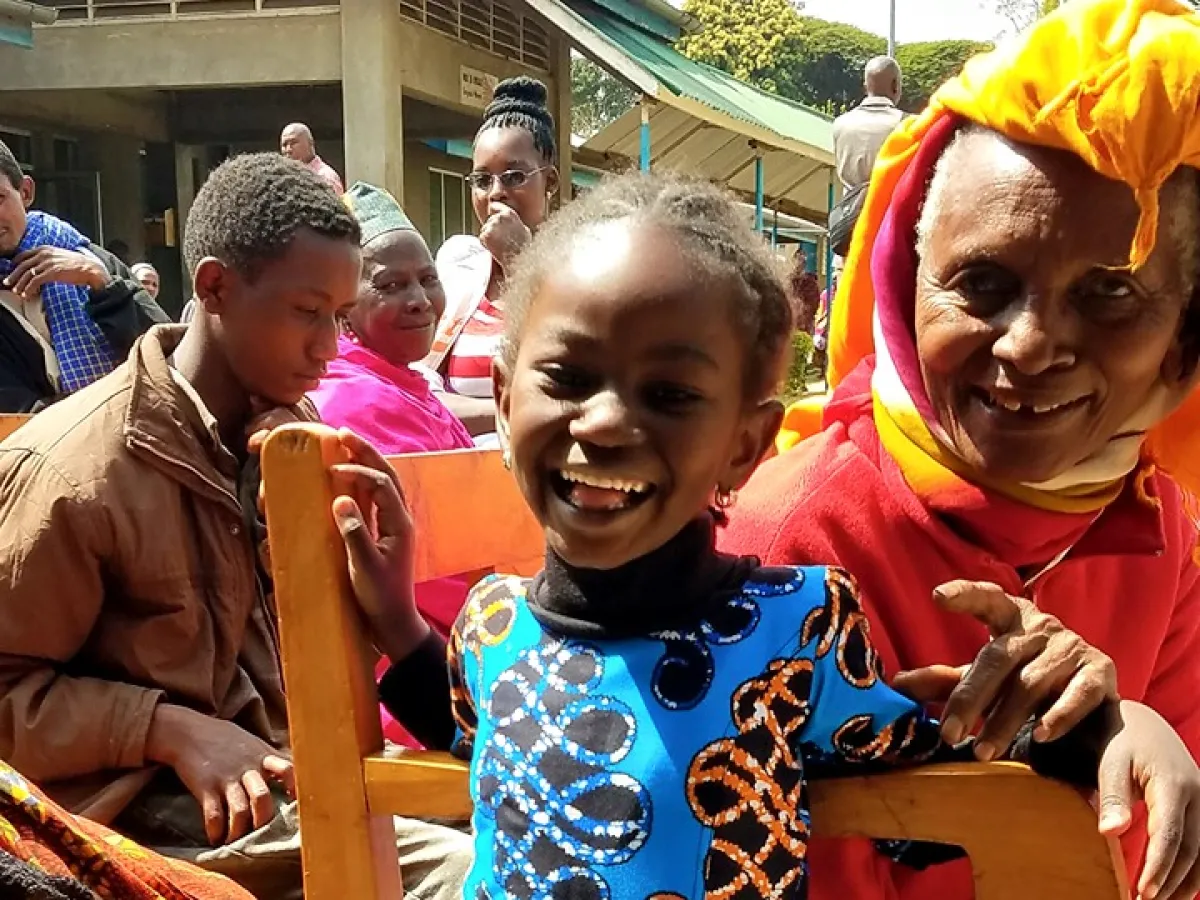 Learn more about the SKYGEN International Foundation 2022 dental and vision initiatives and how you can help bring essential healthcare to underserved parts of the world.