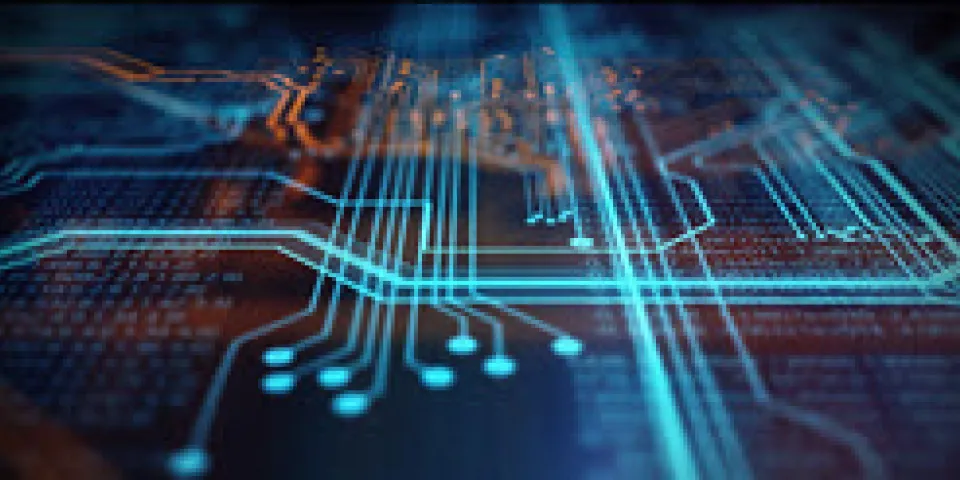 Q&A with Mike Gardipee, Director of Software Development
For nearly 30 years, SKYGEN's technology has propelled innovation in benefits management. The formula has been consistent: Create emerging technology and continually refine it to deliver 24/7 access to critical, filterable information essential to effectively managing healthcare benefit costs. At the tip of the spear is the Enterprise System, SKYGEN's SaaS benefits automation technology. In this interview Mike Gardipee, Director of Software Development, takes a deep dive into the specialty benefits platform that powers digital-age healthcare for SKYGEN.
Q: Why is SKYGEN's specialty benefits platform a safe choice from a business risk standpoint?
Mike: Two reasons, really. First, the architecture of the Enterprise System is built on a Microsoft stack. We don't integrate with third party vendors. We're out of the box with all the mainstream technologies, so we're not vulnerable to changes in tech stacks. Second, we're a cloud provider, so we maintain all of the infrastructure for our clients. The cost of ownership is really just the subscription fees. When you think about the safest viable option, it's safer to not have a large upfront investment, to not have to build your own data center, and to not have to create a disaster recovery site. It's safer to use our tech stack, which is hosted in our data center.
Q: How does SKYGEN's mature software development process translate into cost savings and enhanced plan performance for payers?
Mike: The Enterprise System represents more than 25 years of continuous enhancements, so our clients always remain current with the latest technologies and with regulatory compliance.
In addition, the core group of architects that built the Enterprise System is still with SKYGEN today. Our clients' confidence is extremely high because the same people that architected the core system 20 years ago are still here adding new functionality, in many cases ahead of our client's needs.
Q: How can payers expand their business with SKYGEN's platform?
Mike: We recognize every client is different, so we've architected the Enterprise System to scale quickly with not a lot of friction. As clients grow, we can scale up on resources, and because the application is architected to be distributed, we can scale out to multiple components. We have ultimate flexibility in how to best meet each client's specific needs.
Q: How does a TPA partnership with SKYGEN ease the transition from legacy systems to a full benefits administration platform?
Mike: The TPA-to-SaaS roadmap is a low-risk integration. Many times, even though systems are antiquated and inefficient, the risk of doing a full system replacement ends up being higher.
When we start the relationship as a TPA, we can take on functionality in small pieces and remediate much of the risk. And, we're right there sharing our expertise with our clients. They have to make choices and say, "Well, in this line of business, should I do this or that?" We can help clients make the important decisions up front. We can tune the system to be as efficient as possible, then we can hand the client the keys, and they convert from TPA to SaaS.
Q: How can SKYGEN integrate with payers' business systems to improve functionality?
Mike: We have multiple ways to integrate. We can take pieces of a client's business, say provider data management, and we build on top of our platform with APIs.
Imagine you move provider data management over to the Enterprise System. All the information would be managed there, and our robust set of Enterprise System APIs would allow you to fully manage, insert, read - do all the things with regard to your provider data as if it were on your own system. The outcome would be one small piece of your system now moved to our platform. Once that is running in a steady state, then we take the next piece and continue to do that. Every step of the way our APIs offer the integration between your system and ours to make it seamless, so eventually, all of the business is migrated.
Maybe you have a corporate customer service application that drives other lines of business, not just the one that you moved to our platform. You can preserve that customer service experience by building that right on top of our APIs to create a single, seamless experience for your users. It's this benefits management with connectivity to the rest of your business applications that sets us apart.
Q: Why is SKYGEN moving to a cloud-based platform and what is the advantage for clients?
Mike: By transforming the Enterprise System into a cloud-based platform, the frequency of our software updates will be measured in days or weeks, not months. When we deliver software more frequently, we're delivering small pieces of functionality. That means we can do it faster with lower risk for our clients.
Q: How does SKYGEN's decades of experience in specialty benefits provide clients with a better experience?
Mike: The true essence of the Enterprise System, and what really separates us from everybody else is that our platform speaks to workflows and mindsets and processes and says, come along for the ride. Do it this way, and we promise you a better outcome. We can lower administrative costs for you.
Our clients are investing in that stability and knowledge that we've accumulated in this domain space for the past 20-plus years. They're investing in the industry's leading platform and they're gaining all of our experience, too.
Q: How does SKYGEN maintain information security?
Mike: We have a multipronged approach. It starts with the security of our systems in our data centers and our secure development processes. We engage in our own penetration testing and work with external vendors as well. When you put those things together, it means that security is woven into our culture – it's never an afterthought.
SKYGEN offers the leading integrated Software as a Service (SaaS) Enterprise System for commercial and government payers across dental and vision lines of business. Our Enterprise Technology has features no other benefits administrator can offer.