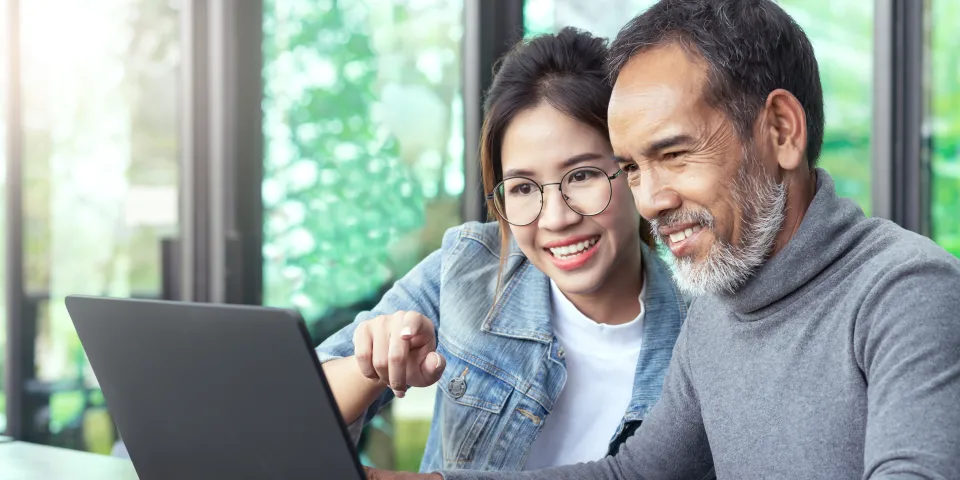 Are consumers choosing to engage with companies based on their products and services, or the experience they offer? The answer may surprise you. According to recent research with 13,000 consumers, 88% of people say the experience a company provides is as important as its product or services.1 In separate research, 88% of consumers now expect companies to have an online self-service portal.2 If you think this trend in digital consumer engagement hasn't spilled over into dental and vision benefits, it's time to reconsider. 
Online experiences are becoming the norm in the age of digital healthcare, but members expect more than simple communication. They're ready for a digital relationship. They want to manage their benefits 24/7 from any device, and when they run into a question, they want to try helping themselves first. They like the personalization of digital. The preference for self-service is creating a pivot point for insurers: Make the leap to digital relationships or risk losing customer engagement, satisfaction and long-term loyalty. 
Dental/Vision Portals Bring Stakeholders Closer
Fortunately, online self-service has advantages for dental and vision insurers and their constituent groups of members, providers, groups and brokers. Self-service through dental and vision benefit plan portals enable constituents to get answers 24/7 and to manage tasks and transactions with speed, efficiency and
convenience. For insurers, dental and vision benefit plan portals transform operations to digital workflows and real-time transactions, increasing efficiency and significantly reducing costs, particularly contact center costs. As part of your digital engagement strategy, portals can also increase constituent satisfaction, and lead to expanded relationships.
SKYGEN Portals: Built for specialty benefit constituents by people who understand the specialty benefits business.
Offer Individual Consumers End-to-End Digital Engagement
Insurers are responding to consumer preference in the growing market for individual dental and vision plans with the SKYGEN Individual Enrollment Portal. Available on mobile, laptop, desktop and tablet devices, the portal creates a simple, guided shopping experience for purchasing and enrolling individuals and families in a dental and/or vision insurance plan. Individuals can quickly, easily and securely manage product selection and transactions with self-service tools. 
SKYGEN Individual Enrollment Portal
Once enrolled, members have access to SKYGEN's Member Portal for self-service benefits, open enrollment renewals, adding or dropping dependents, and managing billing information and payments. They can easily manage their dental benefits on their smartphone with SKYGEN's Member Mobile App, too. It's digital self-service from shopping to purchase to benefit plan utilization on the device of their choice in real time – exactly the kind of online engagement they're looking for.
Find Out More
Want to know more about powering up your digital engagement strategy with dental and vision portals? Download our latest ebook. In it you'll find more on the provider and administrator experiences with benefit plan portals, and how SKYGEN's portals enable you to accelerate your digital strategy. 
1Salesforce: State of the Connected Customer 5th Edition, 2022.
2Statista, 2022