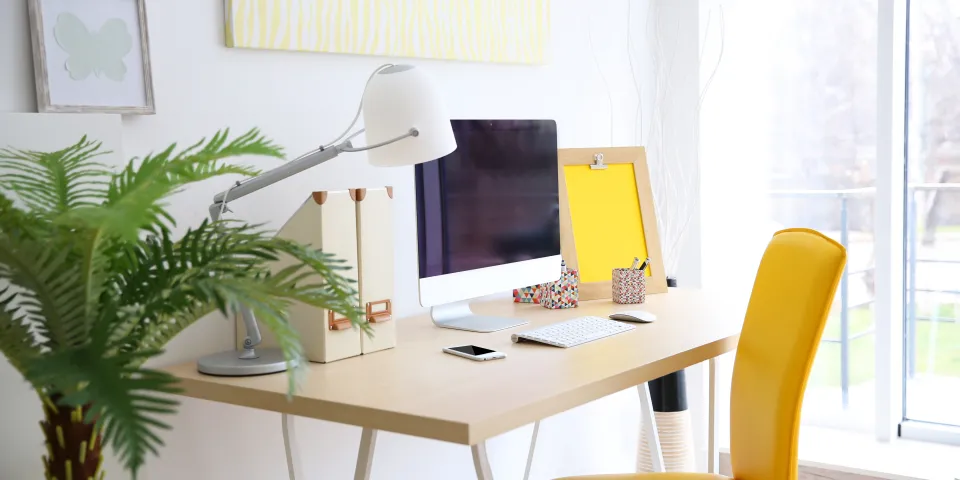 January 9 is National Clean Your Desk Day, and though it should probably be updated to National Clean Your Workspace Day in this post-pandemic world, its meaning is as relevant as ever, especially in healthcare environments. 
Somebody designated the second Monday of the new year as the day to get workspaces clean and organized. The idea stuck, probably because there are real benefits to doing it:
An organized work environment reduces anxiety and improves ability to focus, according to researchers at the Princeton University Neuroscience Institute. It seems that clearing clutter can help improve productivity.
Less clutter makes it easier and more effective to disinfect surfaces and clean away germs that can linger on paper, old coffee cups and other desk detritus for hours or days.
At a time when dental practices are trying to overcome staff shortages and stay illness-free, observing National Clean Your Desk Day could really pay off!
How Dental Hub Technology Can Help
Perhaps the most high-value strategy for cleaning workspaces and keeping them clean going forward is to stop paper clutter from happening. Technologies like the SKYGEN Dental Hub™ are helping the dental industry make the shift to digitalization and paperless workflows. Dental Hub is a platform built to modernize and streamline dental business interactions, making them faster and easier for providers, patients/members and insurers. The online connectivity and functionality of Dental Hub improves experiences for essential dental benefit administration functions and dramatically reduces costs. 
Here are just some of the ways Dental Hub makes National Clean Your Desk Day a breeze for dental practices:
Collecting same-day patient payments: Dental Hub's Instant EOBs enable office staff to collect the exact payment due from patients while they're in for their visit. Imagine a workday with fewer (or zero) patient statements being generated, printed and post-office mailed. Instant EOB full adjudication and real-time processing eliminates a huge amount of administrative work and paper clutter. Desks are cleaner and dental practices stop losing the 9% of revenue that's typically uncollected due to unpaid patient bills.
Checking patient eligibility online: Dental office teams don't need paper to make a note about patient eligibility. With Dental Hub, they can check eligibility online for a single patient or the entire day's schedule.
Messaging from insurers all in one place: Insurers can send notifications and reminders to their providers via Dental Hub. Dental practices can receive all of these (paperless) messages in a single place.
Automated, virtual credentialing: Dental Hub will soon make it possible for dental practices to streamline credentialing by completing the process once with a virtual credentialing committee and sharing that information with all insurers on the Dental Hub platform. When a practice moves to a new location or opens another office, staff can make the update once in Dental Hub rather than contacting every insurer individually.  
Less administrative work, less clutter, increased productivity, and better experiences make the Dental Hub possibly the best hack ever for National Clean Your Desk Day. 
If you'd like to learn about joining the Dental Hub community, talk with a SKYGEN dental benefits administration expert today.