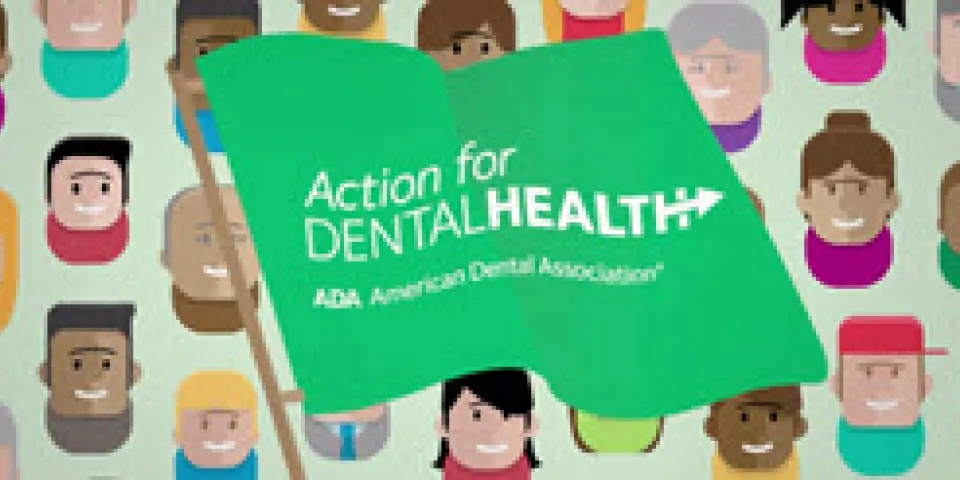 AUTHOR: DR. SHIRLEY SPATER, SKYGEN CLINICAL DIRECTOR OF BENEFITS MANAGEMENT
New law will help increase treatment and prevention of the most common childhood disease.
Signed into law on December 11, 2018, the Action for Dental Health Act H.R. (2422/S. 3016) aims to improve oral health and access to oral healthcare for our nation's most vulnerable populations, including children who are underserved, underinsured, living in rural areas, and those with intellectual and/or developmental disabilities.1 The Action represents a milestone for the American Dental Association in its campaign to end the dental health crisis. Cavities are the single most common childhood disease.2 According to recent Centers for Disease Control and Prevention data, nearly 20% of children ages 5 to 19 have had at least one untreated cavity.3 Dental caries is a chronic, infectious, transmissible, yet preventable disease.
Federal grants will be available to state health departments and oral health programs, dental education programs, and dental associations for activities relating to oral health education and dental disease prevention. The Action will also expand the ADA's Give Kids a Smile program for children without access to dental care. Nearly 350,000 children currently participate in the program. This month, thousands of dedicated dental providers and educators are promoting the benefits of good oral health to children and their caregivers during National Children's Dental Health Month, held annually by the ADA.
Major Provisions
Though the Affordable Care Act increased dental benefit coverage for patients of all ages, it hasn't necessarily led to increased use of dental benefits or fully addressed the inequities of access to dental services. Oral health literacy is essential to improving access.
Specific targets of the Action include:
Improving oral health education and dental disease prevention for patients of all ages
Reducing the use of emergency departments for dental care
Helping patients establish dental homes
Reducing barriers, including language barriers and cultural barriers, to receiving care
Facilitating dental care to nursing home residents
Created as an amendment to the Public Health Service Act (PHSA), the Action encourages collaboration between the private and public sectors of dentistry – a vital strategy for improving oral health for all.
Preparing for Higher Utilization and a Positive Patient Experience
National, state and local campaigns to promote access are likely to lead to higher utilization of dental benefit programs. With technology-enabled dental solutions, government agencies position themselves to:
Manage increased utilization – dental benefit platforms automate claims processing, reduce costs, and provide greater program oversight and control.
Create a positive patient experience – advanced platforms offer web portals for patient education and self-service, and innovative use of mobile devices for diagnostics, coordination of care and appointment reminders, and educational messaging.
Reduce potential for fraud and abuse – integrated data analytics can detect patterns of inappropriate care to help reduce the potential for fraud, waste and abuse in pediatric and adult dental care. Marcel Tetzlaff, SKYGEN VP of Dental Benefits Management, shares more about the use of analytics to recognize good providers and remediate the bad in his blog post, "Analytics: Key to Managing Medicaid Dental Benefits In Uncertain Times."
For children, poor oral health correlates with an increase in days missed from school and lower school performance.4 The Action for Dental Health Act is a national step forward in advancing oral health care education and access for patients of all ages.
Learn more about ways technology-enabled solutions can enhance Medicaid dental, medical and vision program administration and make more dollars available for quality care by downloading SKYGEN's latest eBook, What Keeps Medicaid Dental Executives Up At Night?
Notes:
American Dental Association, ADA News, December 11, 2018.
Healthy Smiles website: www.healthysmileshealthychildren.org/who-we-are/
CDC, Health, United States 2017, Table 60.
American Journal of Public Health. 2011 October; 101(10): 1900–1906.
What Keeps Medicaid Dental Executives Up At Night?
Learn why states and payers turn to SKYGEN to help them "win" Medicaid dental administration. Download your free ebook today!