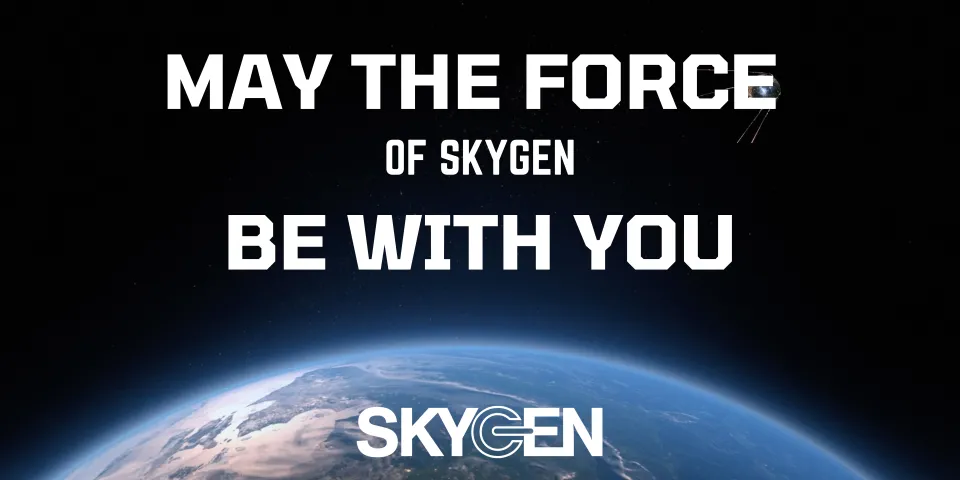 On this May The 4th (Be With You), we are reminded that just as generations of Skywalkers have helped the resistance navigate the perils of the evil Empire, SKYGEN is a trusted partner to insurance companies and government agencies, delivering confidence and security for winning specialty benefits plans. 
Our leading-edge technology solutions cut like lightsabers through frustration and data clutter to transform benefits administration. SKYGEN is known throughout the Milky Way for innovation that reduces costs, elevates experiences, and increases satisfaction for all stakeholders.
We serve large organizations: While storm troopers may look like gleaming white rows of molars, they still need an app to access their dental and vision benefits and connect to the Empire. At the same time, independent operators like Chewbacca and Hans Solo need access to individual plans so they can shop, compare and enroll through an enrollment portal that flies through options like the Millennium Falcon. SKYGEN is their co-pilot, too.
Our team follows Yoda's philosophy like Jedi, giving everything 100%. We not only try – we do. Whatever our dental and vision plan partners need.
We meet a range of dental and vision stakeholder needs: employer-sponsored group plans, individual plans and government-sponsored plans.
We connect with stakeholders virtually using portals that help providers and brokers manage their business more efficiently. SKYGEN Dental Hub is becoming known far and wide for modernizing and streamlining dental business interactions.
We promote oral health by helping payers and providers connect in a modern way with their members/patients using web portals and member mobile apps.
A long time ago, in a galaxy far, far away, even the most powerful people had dental issues. (Have you seen Emperor Palpatine's gnarly fangs?) In this millennia, we are still battling insidious manual claims management and a specialty benefits landscape that changes faster than the Skywalkers' legendary speeder bike chase on Endor. Like Luke and Leia, SKYGEN is ahead of the curve with innovation, and motivated by every partners' triumph.