Mobile app vision testing, self-service eyewear ordering, and other advances in technology are disrupting the status quo in vision benefits. Craig Kasten, Founder and Managing Member of SKYGEN shares his thoughts on how payers can position their organization for growth in the ever-changing vision market. 
Q: What are modern consumers looking for in a vision benefits plan?
Craig Kasten: I think it's what they're looking for in virtually every interaction these days, and that is faster and more convenient service, 24/7 access and more choice. The online purchasing model Amazon introduced so many years ago has changed our expectations. It is as important for vision payers as it is for any company with individual customers to respond to the consumerism trend.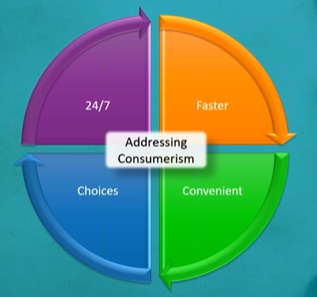 Q: What is the starting point for vision payers who want to be more responsive to consumers?
Craig Kasten: Connectivity and automation are essential for developing a modern vision offering.  By connectivity I mean a simple, easy and convenient experience for consumers that they can access online at minimum, but even better, on a mobile app. It's got to be end-to-end connectivity, from the point a consumer decides to use his or her vision benefits to the point where he or she receives their eyewear. 
One of the challenges for payers is that most online vision vendors aren't built to interact with vision benefits plans, so that connectivity isn't available at the moment. Some of the leading vision payers are starting to bridge that gap, but having enough choices in their plan to satisfy consumers is another challenge. 
The second part is automation, meaning automated authorization and claim processing, as well as automation in ordering and fulfillment of vision materials from labs. Automation helps create the simplicity and speed in a connected end-to-end experience. In the near future, every vision plan will be expected by their stakeholders to have a mobile app that creates the consumer-centric experience, and it's going to be core to plan growth.
Q: What do you see for the future of vision benefits?
Craig Kasten: Everything will focus on the technologies and how they enable delivery of vision care more easily and cost-effectively to more people. The SKYGEN International Foundation charter project in Tanzania is a great example. About four years ago the Foundation launched a mobile eye clinic in the Arusha region that through technology, is able to offer free eye exams and corrective lenses the same day. This is a country with a severe shortage of eye doctors and a lack of healthcare technologies. We were able to connect smartphone technology and  SKYGEN's eyeglass ordering portal and partner eyeglass laboratories throughout the world with portable auto refractors and our partner Essilor's frames and lenses. Since 2018, more than 178,000 people have accessed vision care and nearly 35,500 pairs of glasses have been distributed through SKYGEN Foundation's initiative. With this connectivity, eye care in Arusha looks dramatically different today.  
Like to learn more? View Craig Kasten's recent webinar, Building The Modern Specialty Benefits Insurer: Vision.
View Webinar