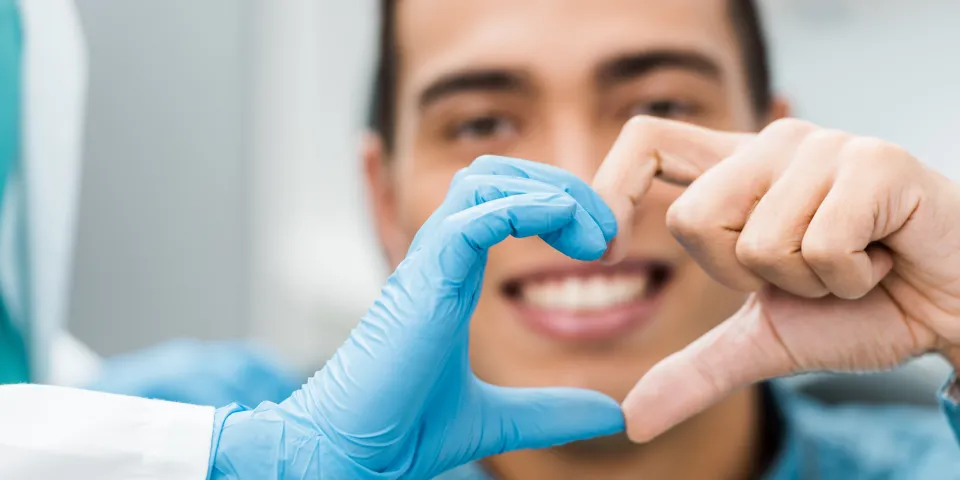 If you've seen your dentist recently, you may have been asked to leave a review of your visit on Google. In fact, today, National I Love My Dentist Day, would be a great day to share your recent dental experience. 
Five-star reviews can be a source of new business for dental practices since so many people use sites like Google when they're searching for local services. And recently, dental became the first HIPAA-regulated industry to be approved to use Google's Local Service Ads (LSAs). The paid LSAs come up first when Google completes a query, above even the traditional pay-per-click (PPC) ads and the Google map. However, even though dental practices are taking advantage of these marketing tools, it doesn't mean they like them.
"Dentists aren't that big on subjective rating programs," says Dental Insurance Coach Collen Huff, FAADOM. "These reviews can only speak to the customer experience since the majority of patients can't truly assess the quality of the dental work itself. There are so many important dimensions of a good dental visit that are left out of a consumer review."
SKYGEN Leverages Data for Provider Ratings
SKYGEN takes a multidimensional, data-driven approach to provider ratings. The ratings tool in our Provider Select Suite uses multiple criteria to measure and rate providers for quality, appropriateness and efficiency. These criteria include:
Appropriate care (also known as code frequencies)
Cost of care (also known as code ratios)
Electronic adoption (for submitting claims, accepting payment via ACH or virtual card)
Custom criteria can also be added, and categories removed to create a ratings tool that's tailored to an insurer's specific program. Our experts weight each of the categories, and provide recommendations for implementing the rating tool.
How are SKYGEN's Ratings Made Actionable?
Ratings derived from SKYGEN's ratings tool are used in two other components of the Provider Select Suite:
Provider Recognition Program – SKYGEN helps insurers recognize and reward providers for delivering high-quality, cost-effective care. We can work with providers to help them understand how the rating tool works, and ways they may be able to improve their score.
Enhanced Find-A-Provider – This smart find-a-provider solution uses the ratings to send members to locations whose providers offer the most appropriate and efficient care, and are geographically close to the member. Insurers can make the Enhanced Find-A-Provider available to members via SKYGEN's Member Web Portal and Member Mobile App.
87% of providers we work with are satisfied or very satisfied with SKYGEN.
source: SKYGEN Provider Satisfaction Survey Q1 2023
At SKYGEN, we're fortunate to work with hundreds of thousands of providers and dental practices across the country. Our Provider Select Suite moves ratings from subjective to objective, and helps drive more business to practices that provide high-quality, cost-effective care. We join happy patients and satisfied insurers in saluting the nation's dental professionals!