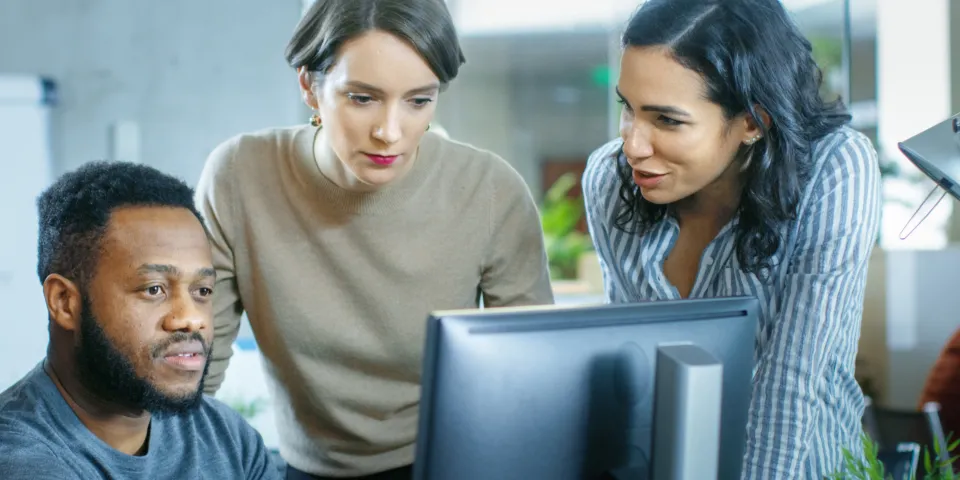 Rapid change in Medicaid markets has made it tougher for managed care organizations (MCOs) to differentiate themselves in competition for state contracts. As digitalization comes to Medicaid, specialty benefits technology that enables MCOs to adjust quickly and juggle multiple priorities, from strong stewardship to improving oral health equity to increasing member engagement, is a key factor in state Medicaid wins. For instance, a flexible, automated platform enables MCOs to respond effectively and with far less friction to rapid changes in membership or new market opportunities in order to provide access to all.
3 Ways The Right Technology Drives Medicaid Wins
SKYGEN brings innovation to specialty benefits technology to help MCOs stand out in their ability to deliver quality care and manage costs. Here are just three of the ways SKYGEN elevates Medicaid dental programs:
Increasing HEDIS®
Scores While Decreasing Spend 

Our Enhanced Benefit Management (EBM) program helps MCOs identify trends quickly, so they can proactively manage dental benefit costs while maintaining strong HEDIS scores. 
Improving Program Performance
We work with MCOs to improve program performance in all areas, including those that contribute to oral health equity. For example, we help MCOs use innovative reimbursement models based on coordination of care to improve clinical outcomes with an emphasis on prevention. We use analytics to uncover insights that allow MCOs to target more dental services for those at greatest risk, such as those with diabetes. SKYGEN also helps MCOs use high levels of automation and efficiency, so they can allocate more dollars to providing better access and quality care to the underserved.
Improving Member Engagement and Containing Costs
SKYGEN's Medicaid Member Mobile App helps MCOs improve member engagement through greater convenience in dental benefit utilization while at the same time, helping MCOs contain costs. 
How MCOs in West Virginia Stand Out with SKYGEN
MCOs partnering with SKYGEN in West Virginia were able to respond quickly and effectively when the State authorized expansion of Medicaid dental benefits on select services for adult beneficiaries. SKYGEN launched the expanded benefit within 30 days for one MCO, and was able to assume administration of the program within 30 days for another plan that initially managed the program in-house. 
When the MCOs requested prior authorization on specific expanded benefit services in order to ensure members do not incur out-of-pocket expenses, SKYGEN met this request and added an accumulator by setting the maximum benefit dollar amount with a yearly  period for the codes that make up the expanded benefit. As claims are processed the member's accumulator balance is updated. Payments to the provider end once the maximum amount is  consumed. 
Stand Out with SKYGEN
SKYGEN offers a flexible menu of administrative services, automated claims processing, and a full suite of technology-enabled member and provider services, network development, analytics and reporting and more. We are the ideal partner to help MCOs win Medicaid business and meet the need for high-quality Medicaid services.
Download our ebook to learn more about ways SKYGEN helps MCOs move oral health equity forward in Medicaid programs through our approach with people, processes and technology.
HEDIS® is a registered trademark of the National Committee for Quality Assurance (NCQA).