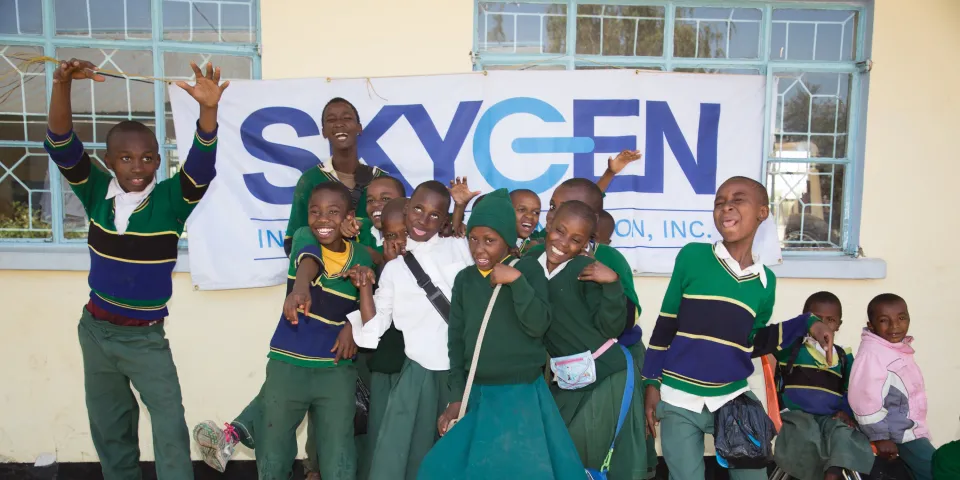 Smile! February is National Children's Dental Health Month – a time to spread the word about how oral health can impact our kids' overall health and quality of life. According to the CDC, tooth decay is the number one chronic infectious disease affecting children in the United States and is on the rise, but it is largely preventable.1
While tooth decay is prevalent in the US, it is even more so in Africa. According to the World Health Organization (WHO) African region, about 28% of the population in Africa has some form of oral disease. In Tanzania, access to dental care is an issue. There is approximately one dentist for every 150,000 Tanzanians overall (in rural areas there may be only one dentist per 400,000 Tanzanians), and not all can afford this essential component of healthcare. 
Bringing Free Dental Care to Tanzania & Kenya
With its local staff and clinic in place, the SKYGEN International Foundation is tackling the oral health crisis in Africa. Unlike vision care, dental care can't effectively be made mobile, so Foundation is taking a different approach. Through its network of relationships built in the last four years, the Foundation has formed partnerships with NSK Hospital in Arusha, Tanzania, and Kaliluni Medical Center in Kaliluni, Kenya to have permanent clinic space for dental services. Additionally, the SKYGEN Foundation is opening a clinic in Maji ya Chai.
Starting this spring, the Foundation's dental clinics plan to offer:
Basic dental exams
Sealants and fluoride treatments
Restorative care in the form of fillings and simple extractions
30,000 toothbrush and toothpaste kits gifted by Colgate
Oral health education
When more extensive care is needed, the clinics will be able to refer patients to the partner organizations. 
Learn more about the SKYGEN International Foundation's dental and vision initiatives and how you can help bring essential healthcare to underserved parts of the world.

1 Centers for Disease Control and Prevention. Children's Oral Health. http://www.cdc.gov/OralHealth/children_adults/child.html.