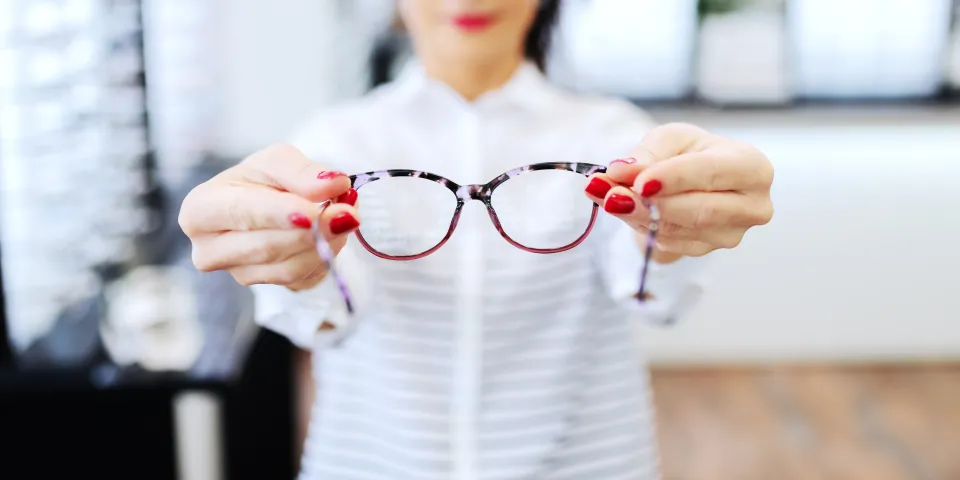 Though dental services are the most common type of healthcare people postpone, vision care is a close second.1 The reasons for skipping a visit to the ophthalmologist are more than a lack of time or inconvenience. According to a VersantHealth Vision Wellness Study, 39% of consumers say cost is a barrier to vision care.  
That's not to say it isn't needed. About 25% of seniors in the U.S. have an untreated vision issue that a recent study in JAMA Ophthalmology indicates could be resolved with eyeglasses. Approximately 25% of children in the U.S. ages 2 to 17 also need glasses.2 In addition, regular eye exams are a way to catch early signs of acute medical issues including hypertension, diabetes and cancer. Vision care is an important investment in overall health and well-being yet for many, concerns about out-of-pocket costs make it a lower priority.
In 2021, vision benefits were used in 76% of all adult eye exams and 60% of frames purchases.
Source: Vision Council VisionWatch Q4 2021
Helping Consumers Engage with Their Vision Care
The vision benefits equation is changing for insurers as new technologies make it easier to manage the cost and quality of vision plans. Insurers can help consumers engage with vision care by offering modern vision plans that make it easy and affordable to get the eye care they need. 
The key is implementing a specialty benefits platform that enables insurers to develop vision plans that answer market needs, streamline plan administration, and offer members fast, convenient digital engagement. A modern platform can give insurers access to automation and complete workflow interoperability for:
continuous claims processing and cost reduction 
full vision lab integration, which allows providers to create material orders and fulfill them using the lab of their choice, with real-time access to view and edit orders
real-time benefit availability for vision services and materials
customizable vision authorization guidelines and requirements, as well as formulary design configuration and price management
comprehensive member management, from enrollment to engagement and education 
Online Vision Markets: Capture or Capitulate
The convenience of online transactions and the ability to shop for lower costs is contributing to growth in online eyewear choices as well as the rise in virtual optometry, virtual visits, and virtual vision tests. Consumers are finding it easier and less expensive to use online channels for many of their vision care needs. 
To stay ahead of this trend, vision insurers can offer more choices in online eyewear vendors within their networks. They can also engage potential members online with self-service portals for individual enrollment and broker relationships that provide convenient options for consumers to shop and secure a vision plan.
Cost is a primary deciding factor in vision benefits utilization, but in the age of digital healthcare, user experience also influences consumer decision making. Vision insurers can increase consumer engagement with their plans using a modern specialty benefits platform.
Watch this video to learn how SKYGEN's streamlines vision benefits management by integrating specialized vision benefit technology and a powerful claims administration system.
 1 KFF Health Tracking Poll: March 2022
 2 National Center for Health Statistics, 2019