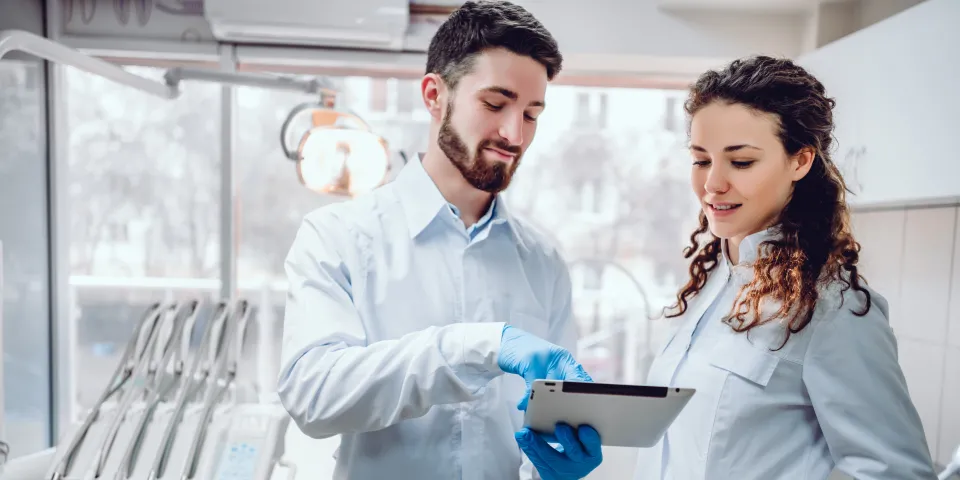 The platform SKYGEN built to connect all dental industry stakeholders now offers opportunities for companies to engage with their dental practice customers.  SKYGEN's Dental Hub™ is growing rapidly with almost 7,500 provider locations and 17,000 users accessing the platform, making it valuable digital real estate for businesses that want to connect with dental practices. 
"Dental practice administrators and office managers are a group that's hard to reach with traditional marketing channels," says John Schaak, SKYGEN's Chief Innovation and Growth Officer. "It's often difficult to know just how much they're engaging with the publications or sites you've targeted to convey your message. SKYGEN's Dental Hub is different because dental administrators are using the platform all day long – to check eligibility, submit claims, and get their work done. We're creating market placement opportunities to be seen by this audience when you know you have their attention."
SKYGEN launched the Dental Hub in 2022.  Several dental payers and the practices they work with across the country have already joined. The Dental Hub is quickly becoming the dental industry's town square – a digital place for payers, providers, suppliers of dental products and services, and other dental stakeholders to connect in modern, streamlined interactions. For example, the Dental Hub enables dental practices to submit claims and check eligibility with multiple payers via a single portal. Providers like the Dental Hub because it helps them increase efficiency, reduce administrative paperwork and errors, and create better experiences for their patients. Payers are joining the Dental Hub to reduce costs and improve the experiences of their members, their providers and partners.
Learn Why Dental Payers Love the Dental Hub
  Learn Why Dental Practices Love the Dental Hub
SKYGEN's Dental Hub is currently accepting dental payers and the providers in their networks onto the platform as well as advertisers and revenue-sharing partners who want to market their products and services. Later this year, SKYGEN plans to open the platform to membership by all dental stakeholders. 
"We're at the start of a huge growth curve and we're looking to partner with businesses that provide back-office or other services, supplies and equipment to practices, practice management software companies, and so on that want to connect with dental practices and grow with us," says Schaak. "Rates for our market placement opportunities are currently lower for those who want to get in on the ground floor. Dental Hub users are an audience of decision-makers and gatekeepers to their dentists. They have a very important role in dental practices, and we believe they're a valuable group to reach."
If you'd like to learn more about market placement opportunities with high ROI on SKYGEN's Dental Hub, get in touch with Gail.Buenger@skygenusa.com.