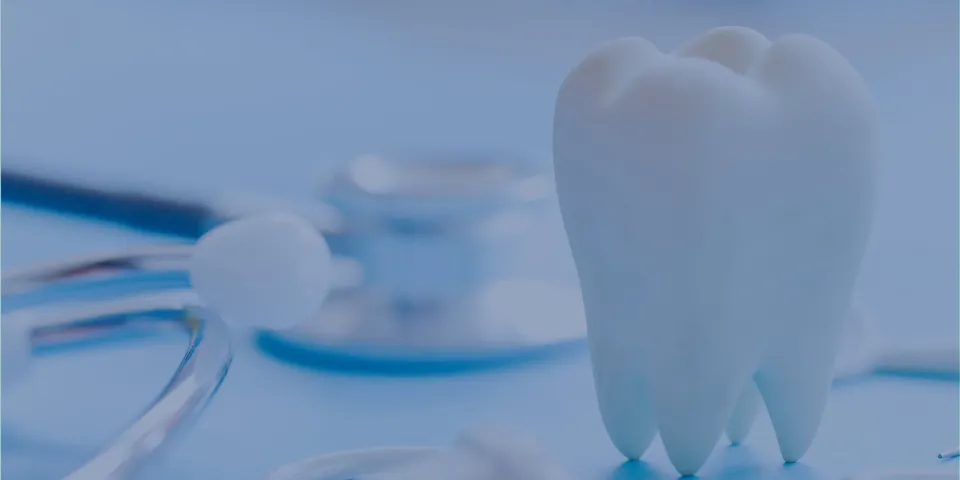 By Dr. Larry Paul, Chief Dental Officer, SKYGEN 
Finding dental practices that accept Medicaid patients wasn't easy for Medicaid members prior to 2020. The pandemic has turned the gap in access to Medicaid dental care into a crisis. The recent sharp increases in Medicaid enrollment and maldistribution of dental providers are just two of the factors making it difficult for vulnerable populations, including those in underserved and rural areas, people with disabilities, and children, to get dental care. States are mandating certain access requirements, and they're looking to managed care organizations and their TPA partners like SKYGEN to develop solutions.
I was very pleased to welcome Helen Hawkey, PHDHP, Executive Director of PA Coalition for Oral Health (PCOH), to the June meeting of SKYGEN's Client Clinical Council to share her considerable expertise in this area. The Clinical Council is a forum for clinician leaders at SKYGEN clients to learn and share trends, insights and solutions to the toughest challenges for dental payers. Following are highlights from the discussion.
Dr. Paul: What is PCOH's mission?
Executive Director Hawkey: Our stated mission is to improve oral health for all Pennsylvanians by uniting stakeholders to advance advocacy, policy, education and innovative approaches. We have about 1,000 members, and our job is connecting people and building collaborations that will improve oral health outcomes in our state. Pennsylvania has it all – large cities, large suburban areas, and many rural communities, so it's emblematic of the Medicaid dental situation for states across the U.S.
Dr. Paul: What are some of the underlying factors in this crisis?
Executive Director Hawkey: Increasing enrollment and maldistribution of providers are definitely two contributing factors, but there are others, too. Women haven't returned to the workforce at  pre-pandemic levels, and for dental offices that typically is impacting front desk, hygienists and sterilization techs. The staff shortages affect access to care. 
Providers are in short supply, and there's also an issue in the way we're counting Medicaid providers. In Berks County, Pennsylvania the ratio of dentists to people is about 1:2,400. The ratio of dentists who accept Medicaid is 1:743, which looks good until we dig deeper. When we count Medicaid dentists who are billing $10,000 or more per year to Medicaid, the ratio jumps to 1:4,600. The $10,000 level is really the minimum for a practice to be a meaningful Medicaid provider. Across Pennsylvania, only 7.9% of providers accept "any and all Medicaid", meaning they are credentialed with all of the MCOs in the state and accepting new patients. The demand for dentists is so high that we are seeing providers not only drop Medicaid participation, but private insurance participation too.
source: PCOH
Dr. Paul: How do we fix this?
Executive Director Hawkey: It's a complex situation that's going to require change on many fronts. One of the priorities for PCOH this year is supporting legislation and policies that restore pre-2011 comprehensive benefits for adult Medicaid members.  Dentists want to feel they can make the best decisions for their patients, and the restricted benefits are a disincentive for accepting Medicaid patients. We're also looking at incentives for young dentists to practice in underserved areas. We go into dental schools to open their minds to public health, and we advocate for rural-area rotations because it definitely increases their interest in practicing in these areas.   
Dr. Paul: I agree with you. I also think there's a common perception among providers that it is onerous to be part of a Medicaid MCO, that there are a lot of rules and bureaucracy. At SKYGEN we're working to streamline the provider experience and strip away a lot of that administrative work. Later this year we are launching the Dental Hub platform which will simplify the digital relationship between Medicaid payers and providers. As you say, it's a complex situation. Can you talk about a short-term step or place payers can begin?
Executive Director Hawkey: It's true in Pennsylvania and many other states –  not all – that Medicaid providers can and are reimbursed at rates lower than the state-published Medicaid fee schedule. That fee schedule to become known as the minimum threshold, whether by the state passing legislation or the MCOs in the state forming an agreement. Without it, there's no transparency, uniformity or certainty for providers, and that's a disincentive. A minimum threshold shows providers you want to be a good partner, and that's essential for building your Medicaid network.