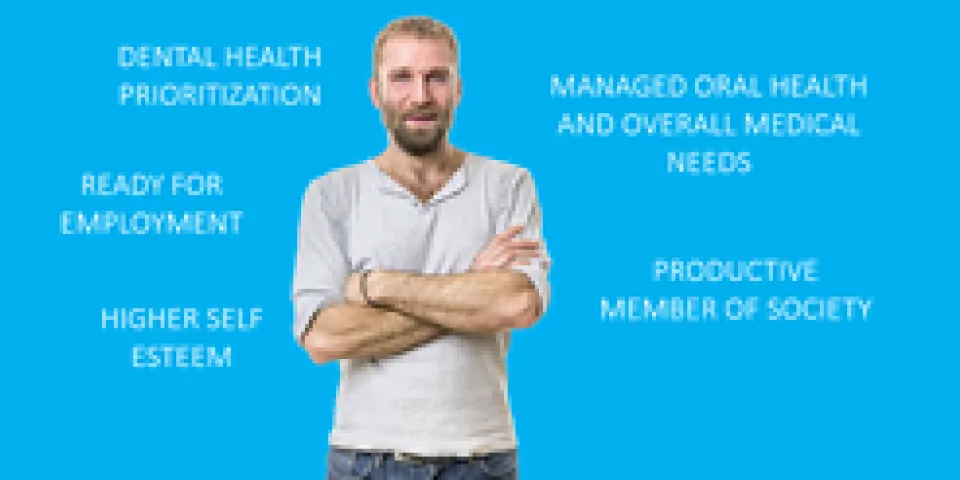 AUTHOR: DR. SHIRLEY SPATER, SKYGEN CLINICAL DIRECTOR OF BENEFITS MANAGEMENT
Recently I had the privilege of speaking at the American Correctional Association's 2019 Winter Conference in New Orleans on the topic of "Reducing Costs and Offender Reentry: Improving Dental Continuity of Care." I co-presented with the Dental Supervisor for the Department of Corrections, State of Wisconsin.
While we looked at a number of issues, some of them very specific to a correctional institution (such as dealing with regulations and audits), there were some themes that are actually quite common across many underserved populations, including Medicaid dental patients, in the U.S. The overall impact good dental care has on an individual's quality of life cannot be overstated.
One of the unique challenges around dental care for those who are in and out of the criminal justice system is continuity of care. Before they go to a facility, individuals may or may not see a dentist regularly. Once they are incarcerated, by federal mandate they are provided dental care.
The level of care required can be extensive depending on their prior history. Unfortunately, dentists within the correctional facility often have difficulty obtaining their patients' dental records, making the work even more challenging. The goal is to bring those patients up to a designated level of oral health, including solving or managing chronic issues, which can help improve their overall health.
The problem is once they are released their dental health once again takes a back seat to priorities such as finding a job and a place to live, both of which can be difficult with a prison record (and the low self-esteem that comes with incarceration), or reconnecting with family. Many wind up back in the correctional system, often with the same dental issues they had before, or worse.
Introducing the Dental Home Model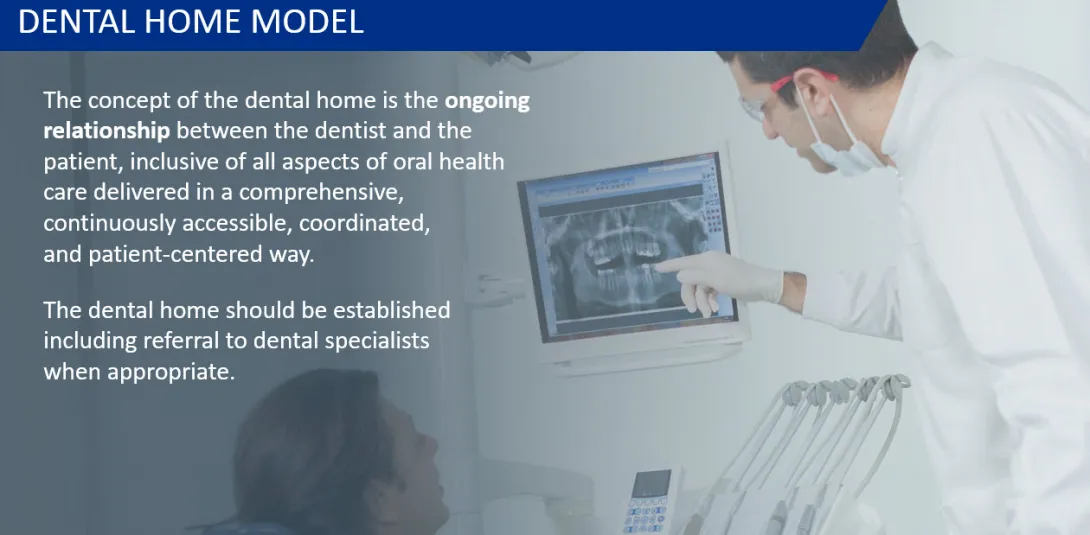 Rather than simply releasing offenders and expecting them to fend for themselves, the concept we presented was the Dental Home Model. Under this model, using a robust provider data management system, a dentist's practice is identified as the Dental Home prior to release, based on considerations such as where the patient plans to live. This dentist is then responsible for managing the oral health of that patient, including referrals to specialists.
The Dental Home works with the correctional facility, obtaining and sharing electronic health records from various providers (including those within the facility) to create a more complete view of the individual's overall dental health. The Dental Home practice tracks appointments and identifies any gaps in dental care, contacting the patient to encourage him or her to close those gaps.
The ultimate goal is to ensure better dental and overall health, raising the individual's self-esteem as well as making him or her more employable and able to contribute to society. Clearly, this same approach could easily be applied to the Medicaid population for facilitating scheduling and avoiding missed appointments. Having a Dental Home that actually manages the care could be a game-changer for many of America's most under-served.
Utilizing Tele-dentistry in and out of correctional facilities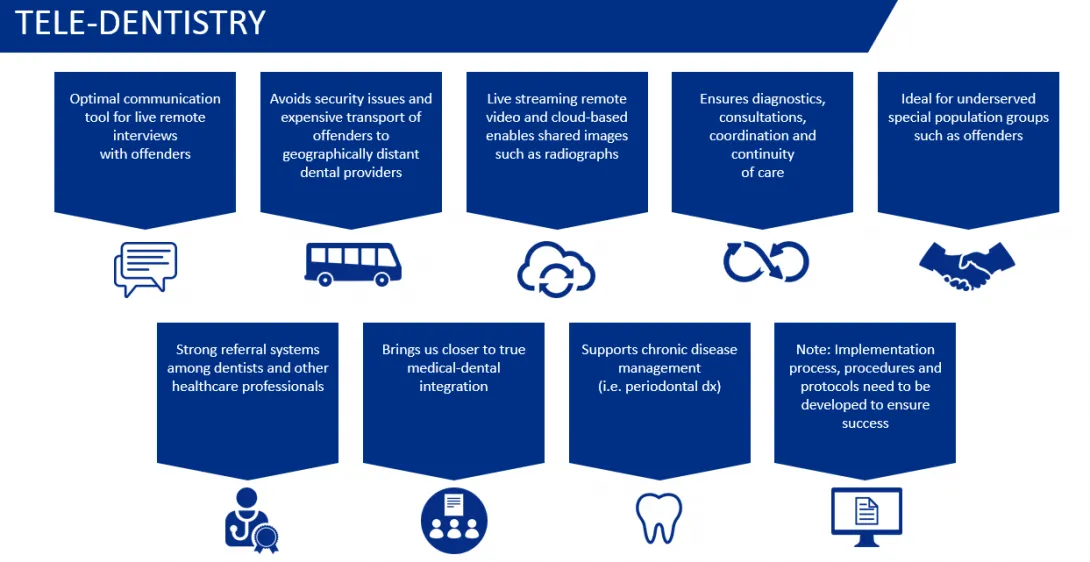 Another innovation we discussed is the use of tele-dentistry solutions that enable consultations and management of ongoing care via live streaming video. When a person in a correctional facility requires more care than the institution's dental staff can provide, he or she must see a specialist. There are obvious security concerns and logistical challenges in transporting a patient to a non-secure location – not to mention the additional cost.
While that may be necessary to perform the actual work, tele-dentistry can help minimize the instances. It can be used to offer screenings, diagnostics, consultations, care management, referrals for preventive and restorative care, and provider and patient self-management education in all oral health care settings.
Again, this approach can also be applied to other populations as well. A Medicaid dental patient with serious issues may have difficulty traveling to see a specialist in a nearby city – not to mention taking time off from work to travel. Tele-dentistry can enable the consultation to be performed in the Dental Home's office, or even from their own home (depending on what is required). Medicaid patients can also receive ongoing education about preventative care along with some chronic condition screenings from their own homes, saving time while increasing the chances they will keep their appointments.
Long term, sustainable solutions
The overall goal with these and other innovations is to create a higher level of continuity of care to ensure that the expensive care that is received while in a correctional facility, or in a dental provider's office, is sustainable over the long-term and oral health is maintained.
Oral health is critical to an individual's confidence and to their long-term health. Improving dental continuity of care can make a significant contribution to both.