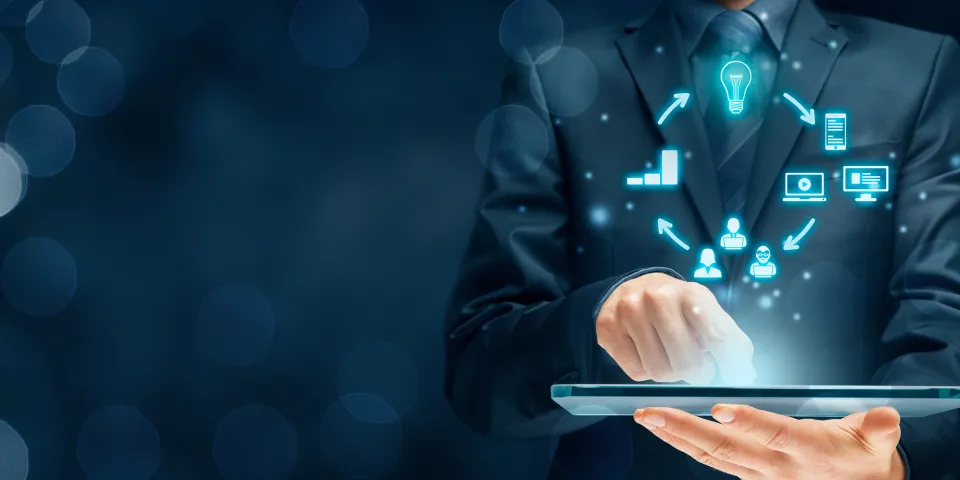 In the digital age of healthcare, dental payers who have not adopted electronic, paperless, and digital processes are at a disadvantage.
Can we really say there's a "new normal"? Change in the healthcare environment has picked up to a pace that would have been impossible to imagine just two years ago. The new normal of even six months ago hardly looks like the current landscape of the world, of healthcare and of specialty benefits today. 
Dental plans need to be more agile to meet the market, especially with the effects of these current trends:   
Expanding Medicaid and Medicare enrollment – An additional 9.8 million Americans enrolled in Medicaid/CHIP between just between February 2020 and 2021, driving double-digit enrollment percentage increases. Medicare Advantage membership also continues to grow, and with potential expansions of Medicare benefits, all Medicare Advantage plans may soon need to include dental benefits. 
Struggling providers – Business costs are going up while patient traffic hasn't fully returned to pre-pandemic levels. Nearly half of providers (44%) indicate patient volume will be their top challenge in 2021.
Increased value of benefits during the workforce shortage – benefits are a competitive advantage business need to hire and keep talented employees. Half of employees (52%) say they would take a chance on a new job if better benefits were offered. 
How can health plans build the agility to respond effectively to immediate market changes as well as future challenges? The answer is partnering with an experienced specialty benefits administrator that brings the leading technology platform to the table.  
Gain Agility with Technology
The SKYGEN Enterprise System is a full-featured, web-based benefit administration platform that drives automated claim processing and adjudication
and easily scales to support clients' membership and network growth. Our suite of APIs ensures seamless connections with client operations and the flexibility to delegate some or all of your specialty benefits administration to SKYGEN.
Since 1993, our dental experts have focused on developing innovative, efficient processes for dental benefit administration. Our highly experienced staff is trained across dental, vision and medical lines of business to provide hands-on benefit operations management, ensure that our partners are always in compliance, identify fraud, waste and abuse, and design creative, cost-effective benefit plans that meet our client's dental and vision program goals.
The depth of our expertise and flexibility of the Enterprise System enable us to help clients quickly adjust during times of market change, and continually provide the solutions clients need as they grow and change.
During the COVID-19 shutdown SKYGEN rapidly implemented 60 emergency workflow adjustments to help our clients navigate the challenging new landscape.
A partnership with SKYGEN helps payers: 
Achieve lower benefit and administration costs
Improve member satisfaction
Enhance the member experience
Strengthen provider relationships
Access industry-leading analytics and reporting
 
With SKYGEN, you gain the ability to handle what's next. To see our track record in these areas, download our free ebook. 
If you'd like to learn what you can achieve by working with an experienced specialty benefits administrator, get in touch with SKYGEN for a personalized demonstration. We're transforming dental and vision benefits with technology-enabled solutions that reduce costs, increase satisfaction, and power the most efficient specialty plans in the country.