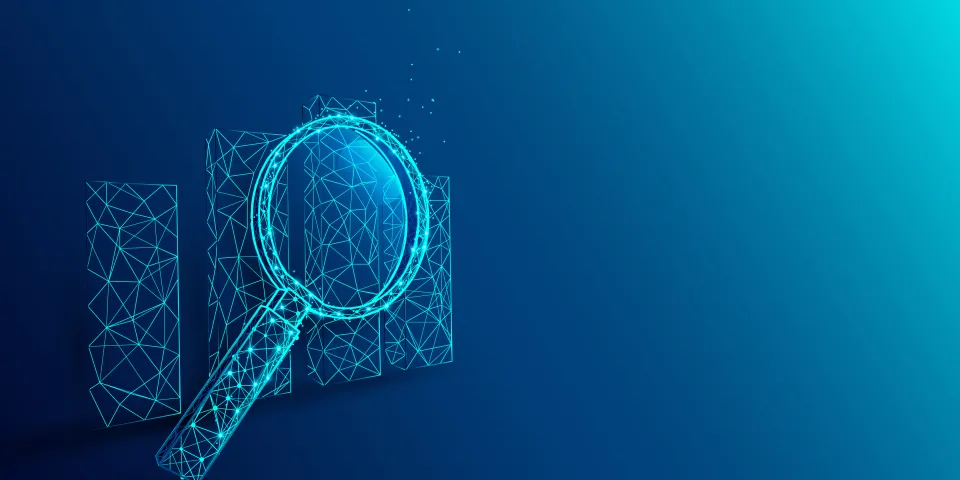 There's untapped opportunity for the dental industry to save billions of dollars by adopting fully electronic transactions across the dental benefits administration workflow1.  However, some payers are still on the fence about transitioning to modern automation software.
If your current dental benefits platform still requires manual or paper-based processes, or you have concerns about upgrading to an automated solution, read on. We'll debunk three common myths about technology implementation, reveal the competitive gain for your organization, and uncover the key to making it a one-time investment.
Myth #1: It's Expensive
Dental benefit technology pays for payers — that's the bottom line.
The cost to process and pay a typical dental claim using automation technology is 66% less than manual claims processing. In addition, a single employee overseeing the automated claims process can do the work of nearly two employees processing paper claims, driving a 40% reduction in resources needed. That's a significant gain in efficiency that allows staff to direct more of their time to core business tasks. It's also an advantage for dental offices given the tight labor market and ongoing staff shortages. 
Automation technology with built-in system edits eliminates the need for staff to review every document, driving a proven 280% increase in the number of claims processed per day2.  Payers realize significant ROI that escalates as their business grows, making the transition to dental benefits automation software worth the investment.
Myth #2: It's Time-Intensive
Software as a Service (SaaS) dental administration solutions needn't take several years to implement. When you work with an experienced SaaS partner, a modern dental administration platform can be implemented with remarkable speed.
A modular platform architecture that's configurable without customization, and tools like proof of concepts and automated testing, can all accelerate implementation.  An experienced technology partner can accelerate time-to-productivity with strategies like quick-start meetings and staffing model recommendations derived from its TPA experience even further.
Myth #3: It's Risky
"With the accelerated pace of change in today's digital environment, we'll need to replace the platform again soon anyway."
That's an understandable concern, but you can reduce this risk by selecting a technology partner, not simply a vendor, who is invested in meeting your needs for the long term.
A viable technology partner will have these characteristics:
Proven in dental: A platform designed specifically for dental benefit administration and managed by dental administration experts. The platform should be proven to drive profitability, provider engagement, and member satisfaction.
Can grow with you: An end-to-end commercial dental solution that can be deployed with flexibility to meet all requirements in your different markets, and is scalable to support your growth strategy. Modular architecture is essential in meeting your changing and expanding needs quickly and cost-effectively.
Future-proof: The experience, commitment, and drive of experts who stay ahead of the curve to evolve the platform to accommodate the latest technology, market trends, and changes in government regulations, making it the last dental platform you'll ever need to purchase.
Major technology investments have risk, but in the commercial dental market, the risk of status quo is even greater. A technology partner who understands your need for a smooth transition to dental benefits automation software and year-over-year ROI will be a smart, safe choice.
 
  1Source: CAQH 2021 Index. https://www.caqh.org/sites/default/files/explorations/index/2021-caqh-index.pdf
  2Source: SKYGEN Infographic: Dental in the Digital Age: How Automation Improves Efficiency and Drives Profitability.