By Holly Carter, Director, Product Marketing
Last week the SKYGEN team and I had the pleasure of participating in our first American Association of Dental Office Management (AADOM) conference as a vendor and education course presenter. Over our three days in Orlando, we met dozens of warm, welcoming dental office professionals, and developed a deeper understanding of their world at work. 
Here are some of the key takeaways from our experience.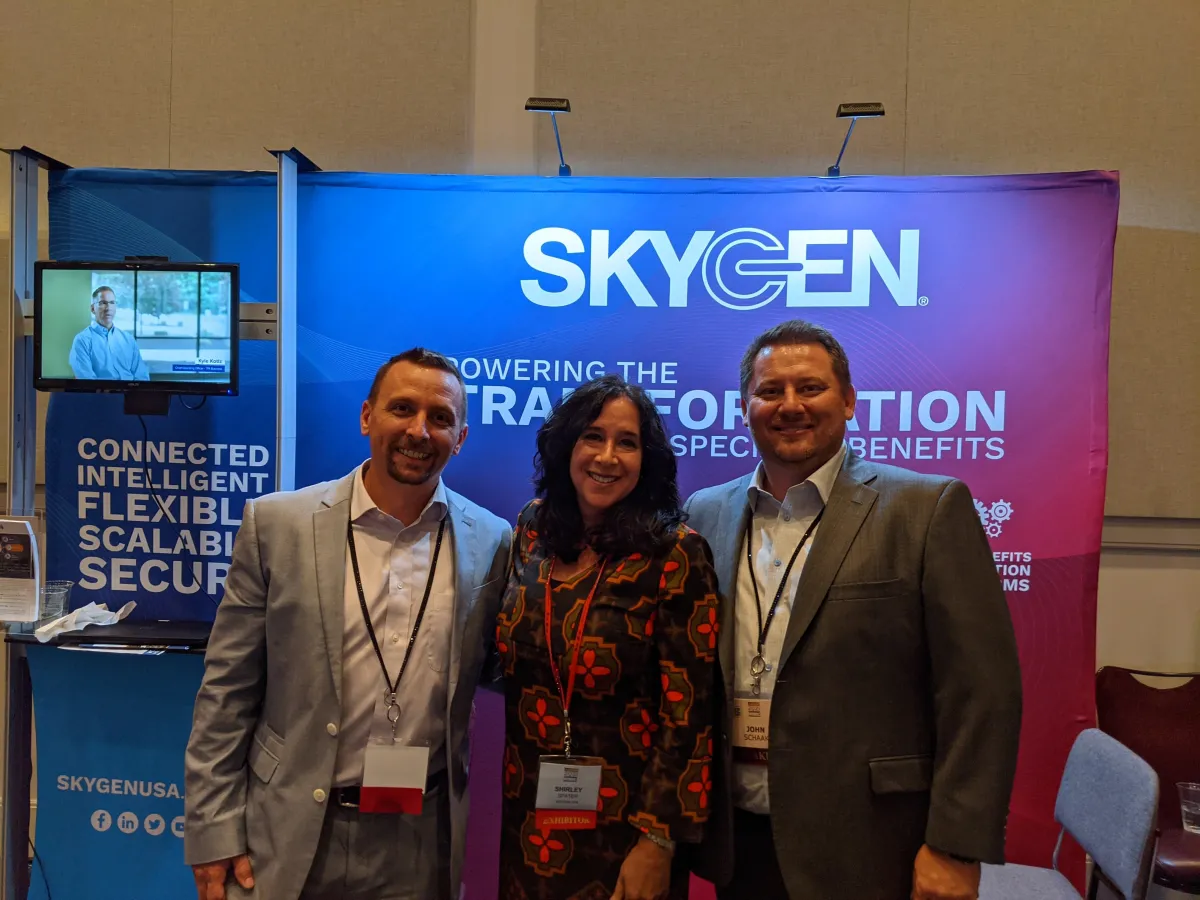 Dental practice managers are a tribe.
AADOM members call themselves a tribe. They are a community of super knowledgeable, incredibly friendly people who are exceptionally dedicated to their field. Our booth was very busy! We had a great time learning more about the dental office managers who stopped by, and discussing not only the practicality of Dental Hub's digital connectivity tools, but also how the Dental Hub's virtual public square for the dental industry will transform dental businesses. Many of our booth visitors went away as excited about Dental Hub's potential as we are! 
They've got their providers' backs.
More than 50 dental practice managers attend John Schaak's presentation, 30 Days to 30 Seconds: How to Streamline Your Insurance Interactions. It's very clear that these professionals are engaged and committed to finding innovations that can solve their pain points and grow the practice. It was a very conversational presentation. They asked great questions and had a lot of say about Dental Hub's ability to save their practices time and improve revenue. Some of the longest discussions centered on:
Being more productive. Dental office managers say continually having to complete the provider credentialing process, maintain updated information in numerous provider directories, and identify the highest-value networks all are taking too much time. They are excited about digital tools that will allow them to simplify the time-intensive work of insurance contracting, credentialing and maintaining provider data. They will be able to onboard their providers into networks in 30 seconds.
Capturing and keeping more revenue. On average dental practices lose about 9% of their revenue due to unpaid patient bills, a loss that can have a significant negative impact on the business. Dental office managers were very interested to know how with Dental Hub, they will be able to collect accurate patient balances at the time of service, manage and appeal denied claims, and stop paying clearinghouse fees.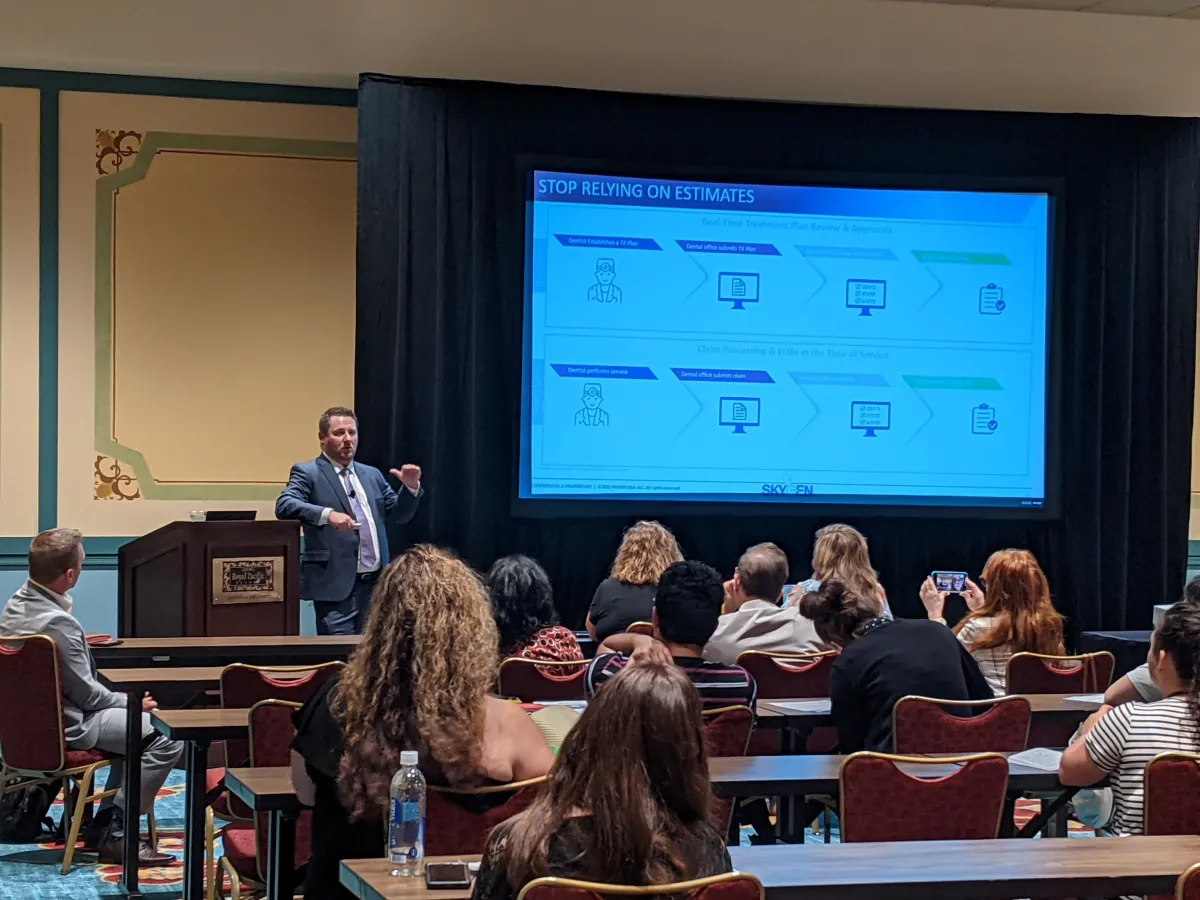 When it comes to the patient experience, their role is more co-star, less supporting cast.
From appointment messaging to explaining treatment plans costs and benefits covered by the patient's dental plan, dental office managers have a major role in providing exceptional patient experiences. This tribe takes service excellence to heart! We had meaningful conversation about Dental Hub features that eliminate old, manual processes and create opportunities for improving the patient experience.
Connection and community
On the last day, AADOM conference organizers did a heartfelt tribute for the 20th anniversary of the September 11th terrorist attacks, and there was not a dry eye in the house. The SKYGEN team really enjoyed meeting the AADOM tribe, and talking about modern dental industry connectivity technologies for running a faster, smarter and stronger dental practice. We're already looking forward to AADOM 2022. If you are a dental practice, dental insurer or DSO interested in learning more about Dental Hub and how to join, get in touch with us today.